Family Fun Night!!!! Check out this fun time and start getting geared up for the holidays!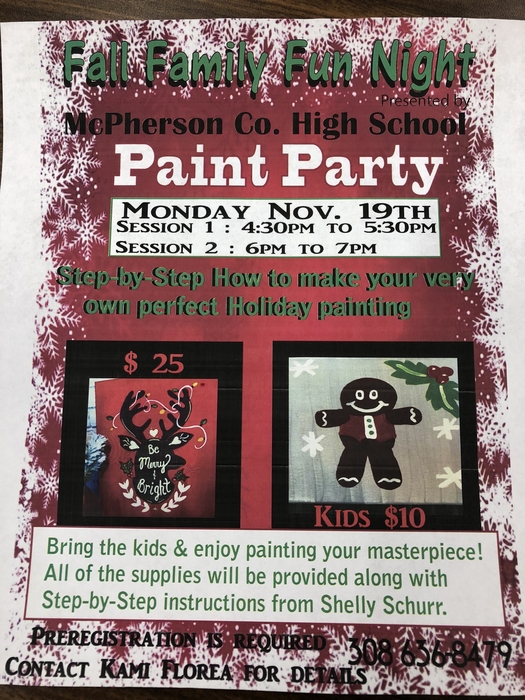 Students practicing for the Veterans Day Program tomorrow Friday,November 9 at 10:00 at the high school gym. Come and support all of the Veterans. Thank you for your service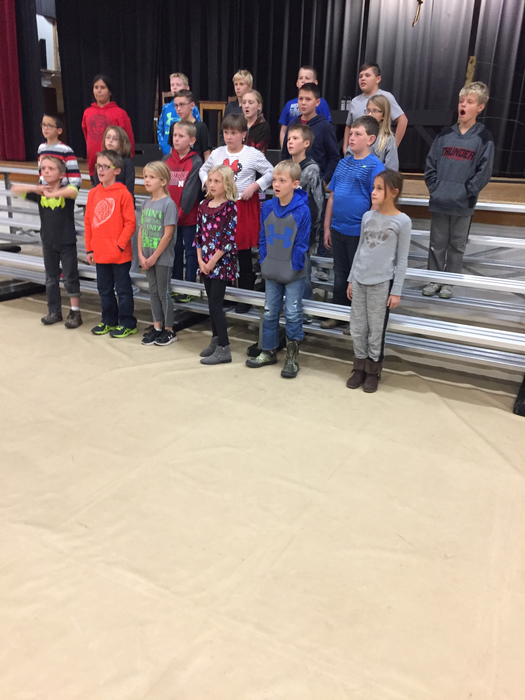 I have something fun in the works for families. Keep watching for more details! Mrs. Florea


3rd and 4th "Voted" today at school.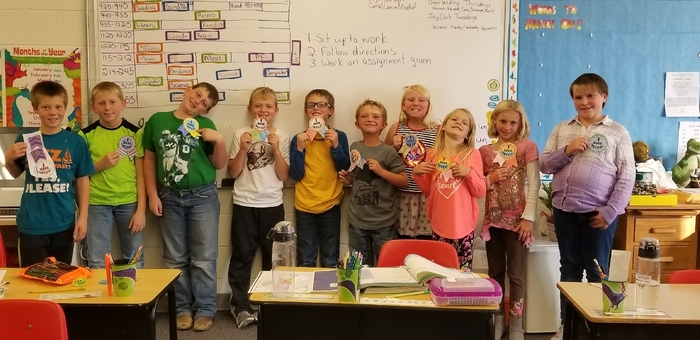 MCHS Play Production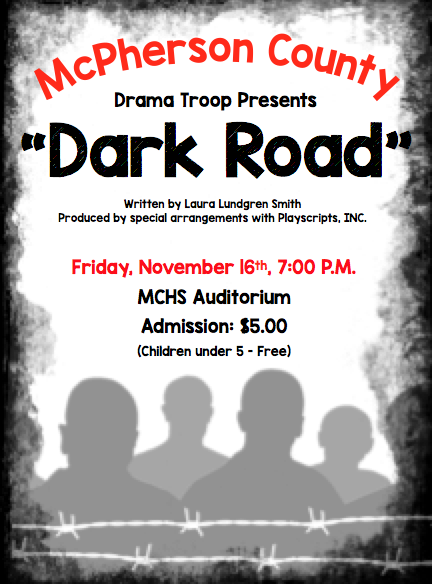 Hello! The 2018 Play Production cast is looking for the following props: billy club, riding crop, old suitcases/bags, and two matching costume necklaces. If you have any of these items and wish to let the cast use them please contact the school, it would be greatly appreciated!
These young ladies presented their career discernment speeches to a panel of 8 evaluators. last Thursday, November 1st. The panel learned about each student's chosen career history, career facts, and their future education, career plans and goals. The happpy smiles indicate these ladies are glad this two-month project is behind them now!

#mcstryon disappointment in greenhouse today results of what happens when a drip tube plugs up.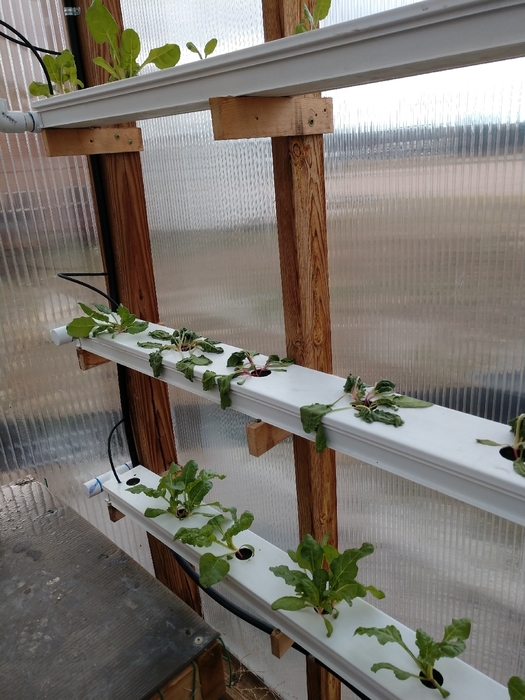 One week until our first performance! Great work tonight, cast and crew! Thank you to Neal Oil for our team t-shirts!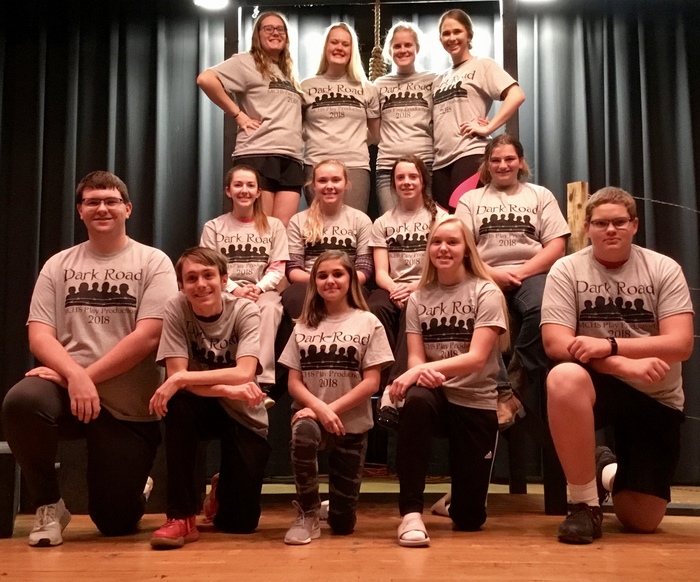 #mcstryon CASE plant science class testing and documenting growing solution pH, water use and plant growth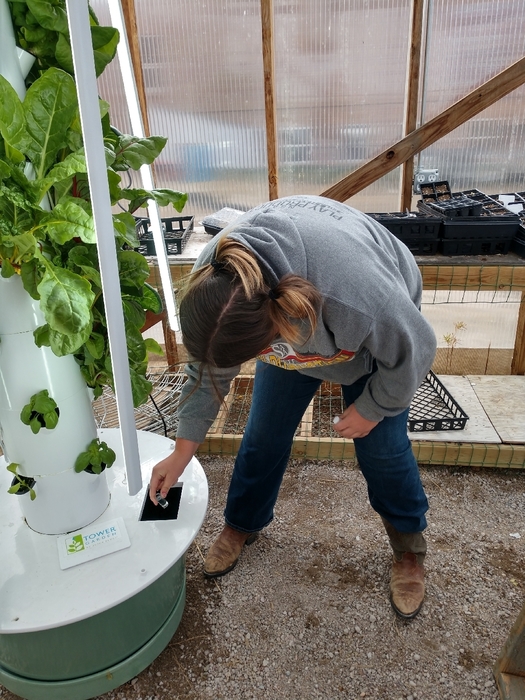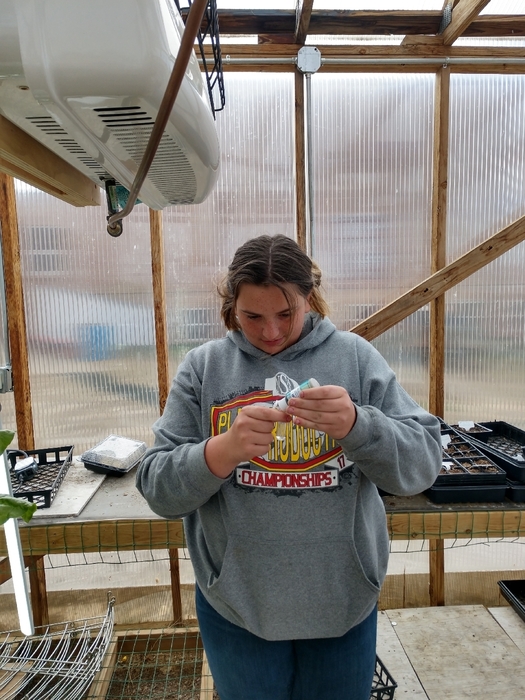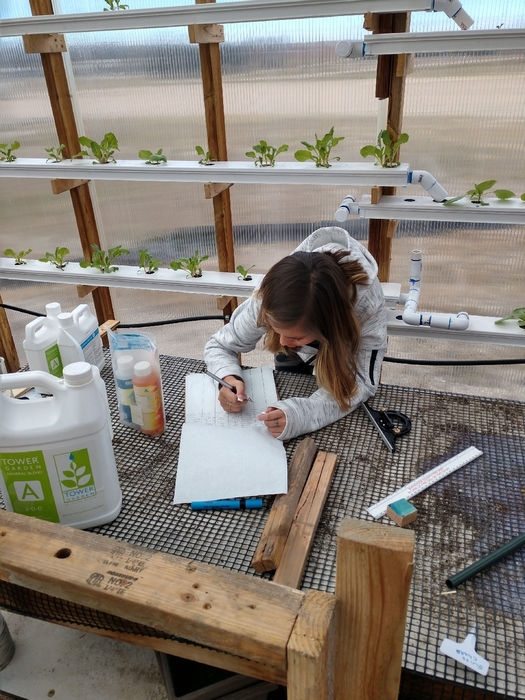 #mcstryon Ag Mech class learning to use jigsaw to make toy soldier for our display at Historical Society in NP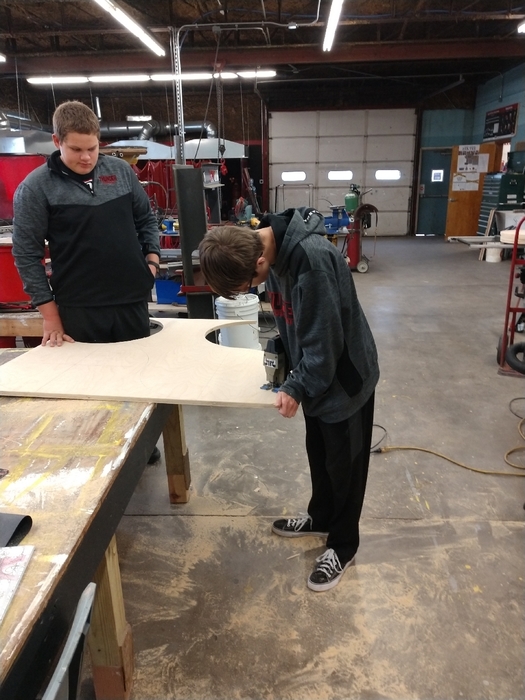 Yeah the STEM lab is here!!!! Thank you Custer Public Power.
The photography class has been working hard at selling their yearbook ads. Their goal is to sell enough ads to be able to purchase a yearbook for every student 7-12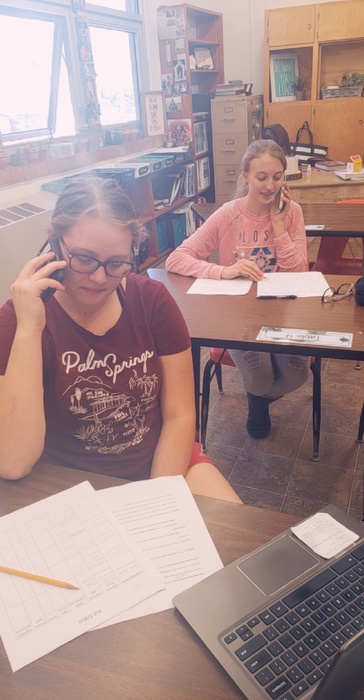 Junior High is hosting a "Can Drive" as a community service project. Please bring your donations to school and drop them in the box beside Mrs. Dalton's door. They will be collecting cans between now (November 2nd) and November 16th. Thank You!
The 5th/6th grade students have had an eventful week with Halloween on Wednesday and getting to start their tower garden with Mr. Nielson's plant science class today!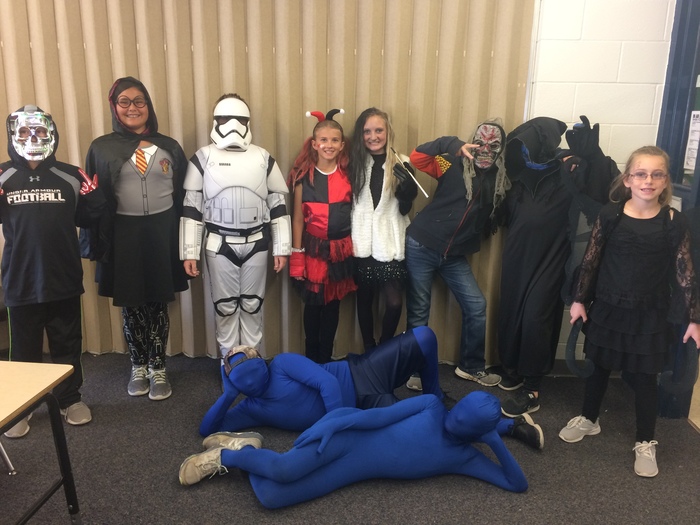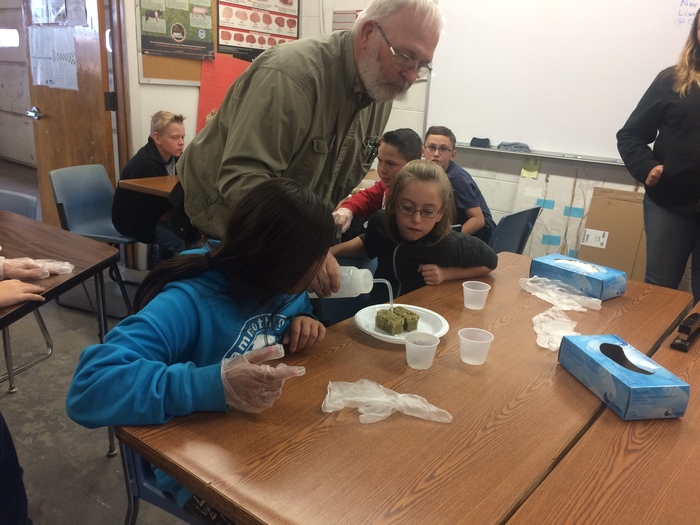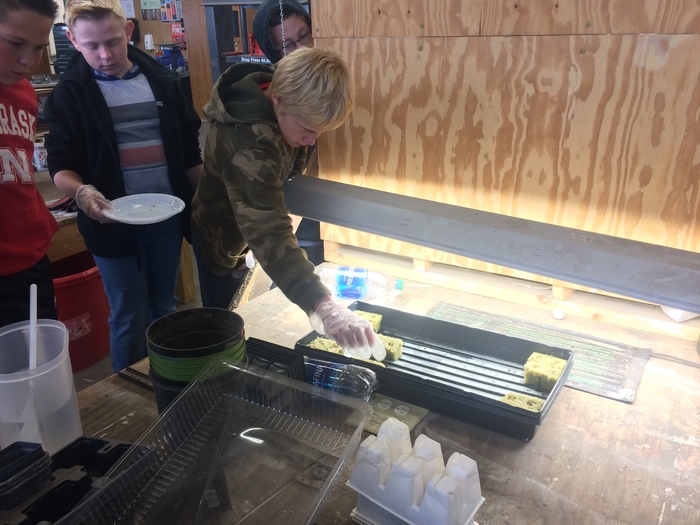 Art III students have been working on "Right brain and Left brain thinking" by recreating an image drawn by Pablo Picasso.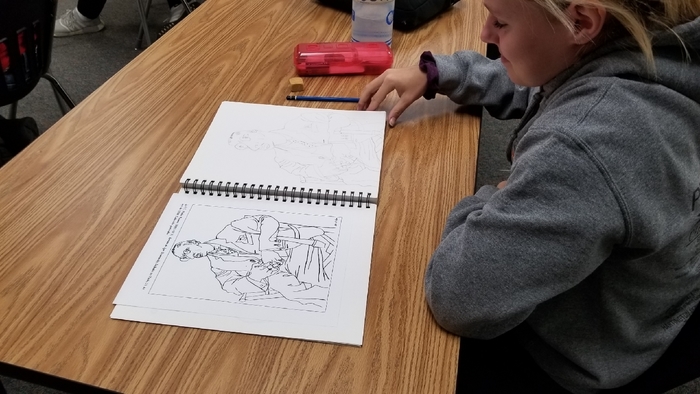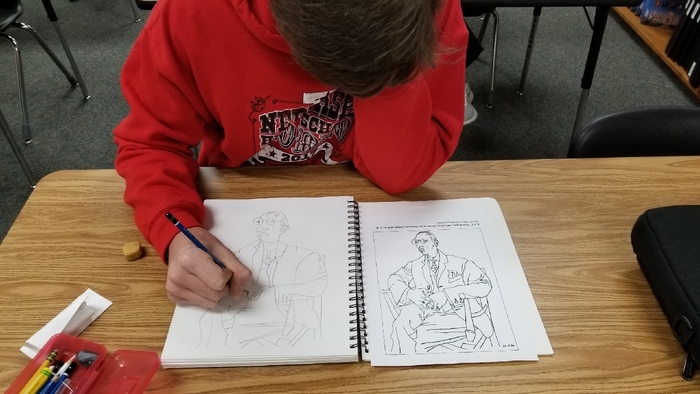 Halloween fun for 3rd and 4th!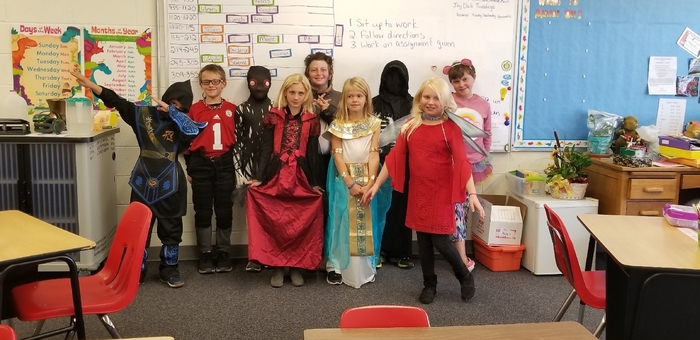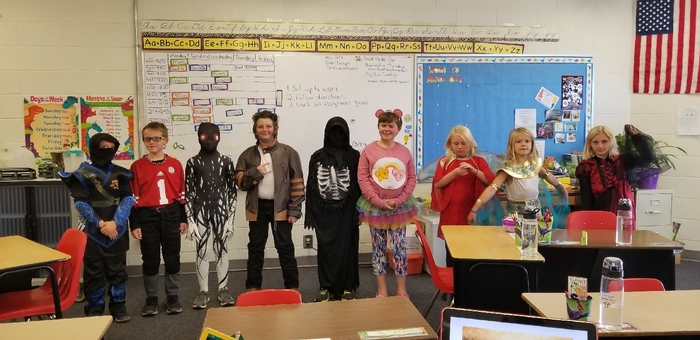 Ready for the elementary Halloween Parade!

Happy Halloween from K-2