MCS 8th graders in science class​,​ working a supply drop pod for areas affected by natural disasters. Their mission is to design a container that minimizes damage to an egg in a fall.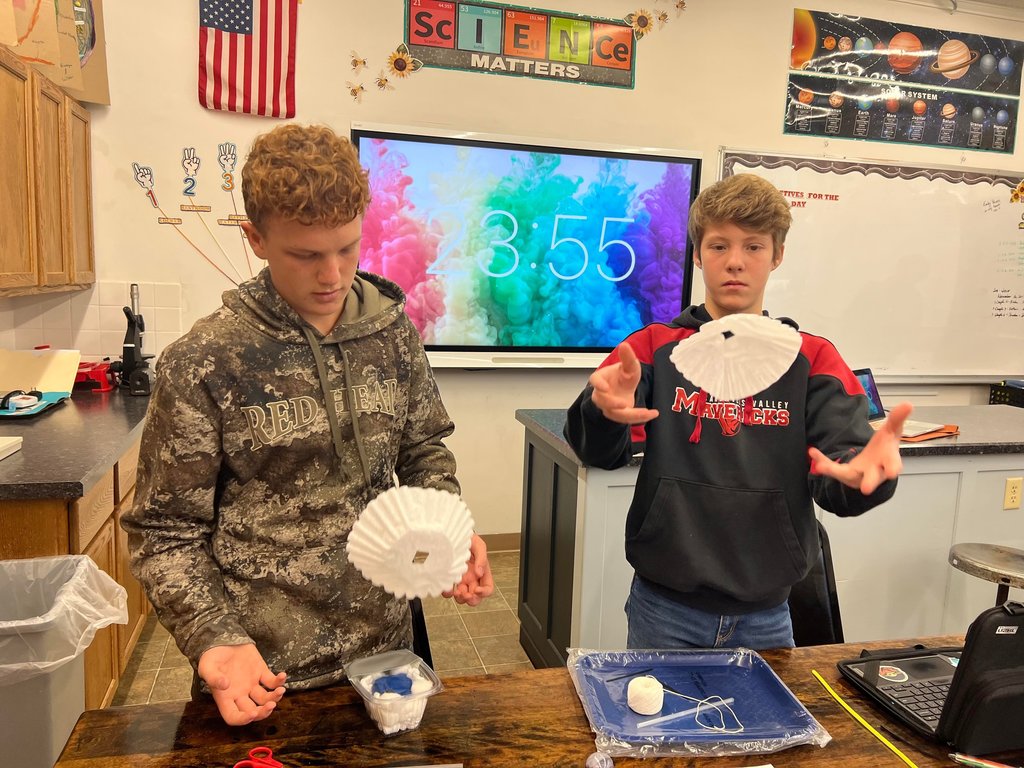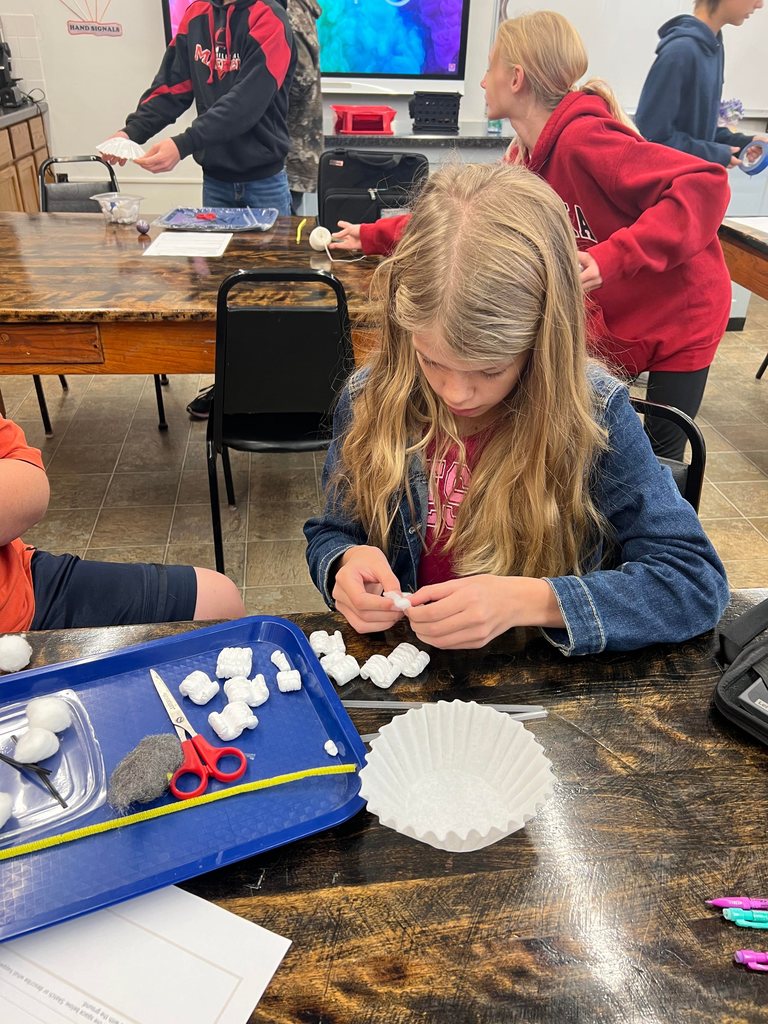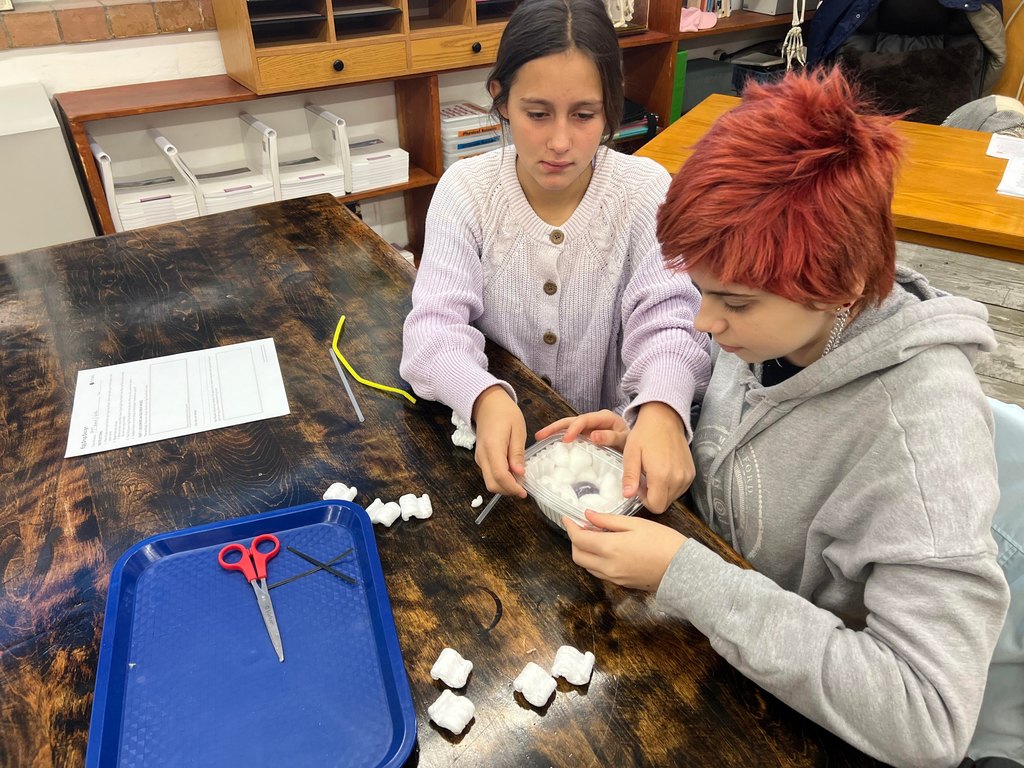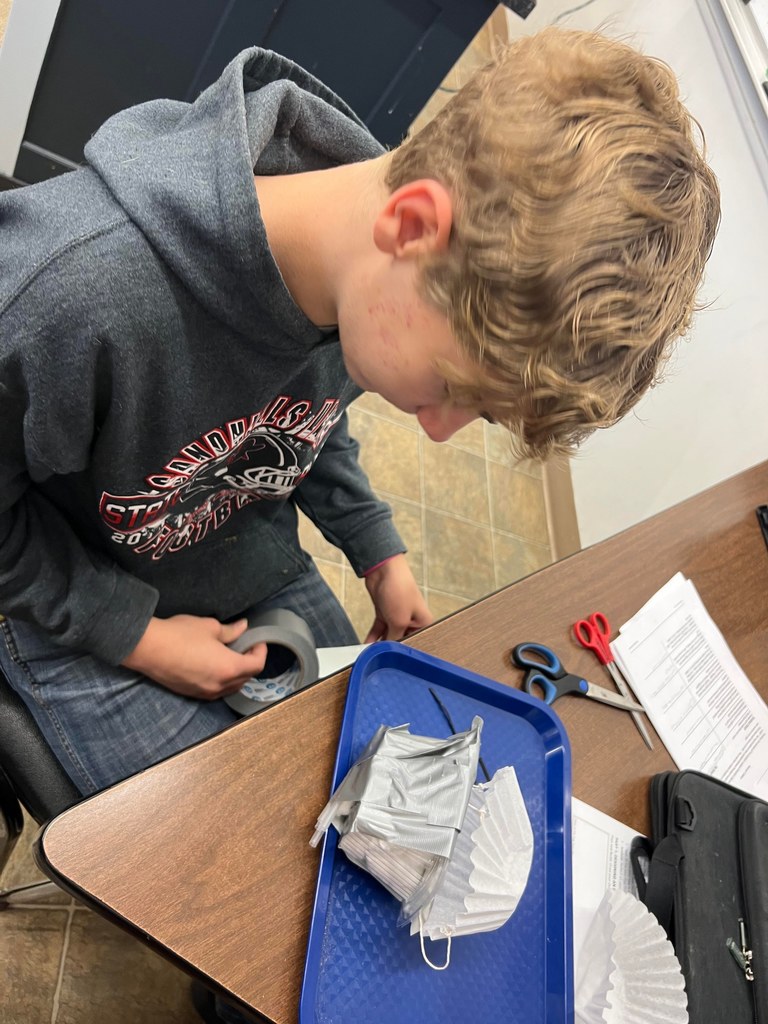 3rd & 4th grades with their RoboGrazers. They had to research, plan, design and test these to see if they would work.

Due to basketball games scheduled on Parent/Teacher Conferences on February 6th, we will move conference times from 9-4 to allow staff to attend the games. Elementary will be sending out scheduled times. If the time does not work, please contact your student's teacher and arrange another time.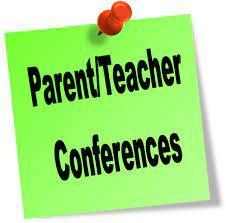 Wow! Another full week of activities with Quiz Bowl and Speech starting. Good luck to all of our students!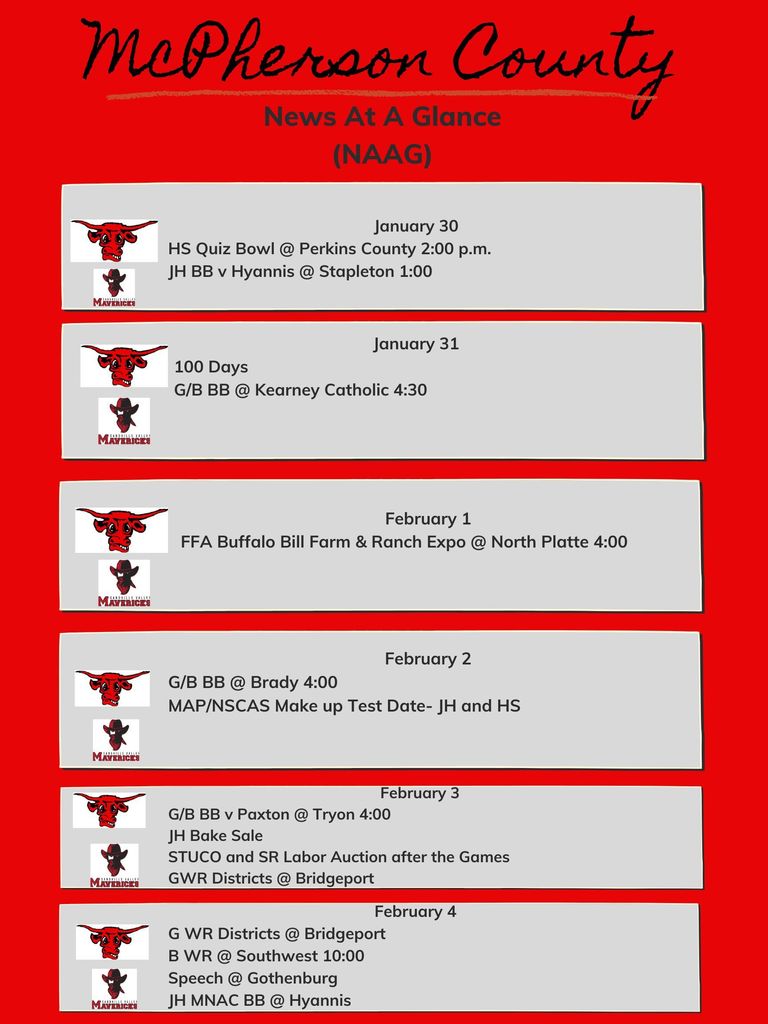 FFA competed at District Career Development Events.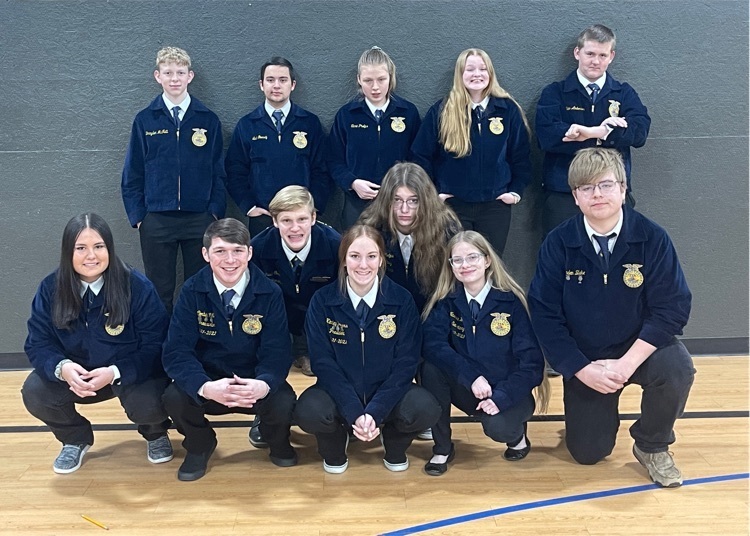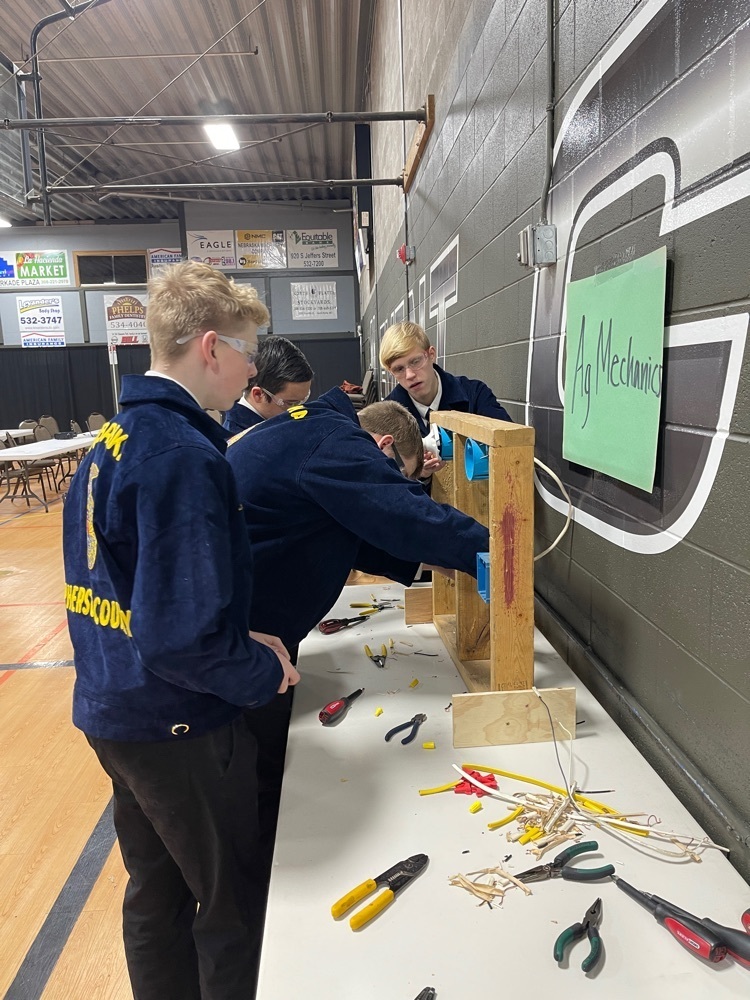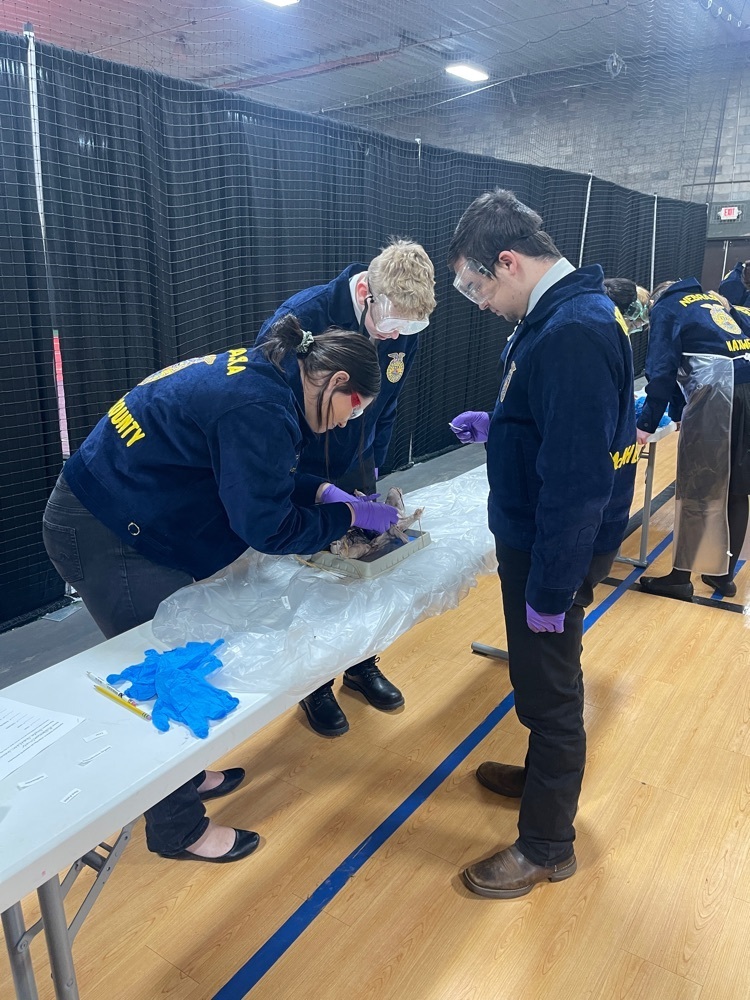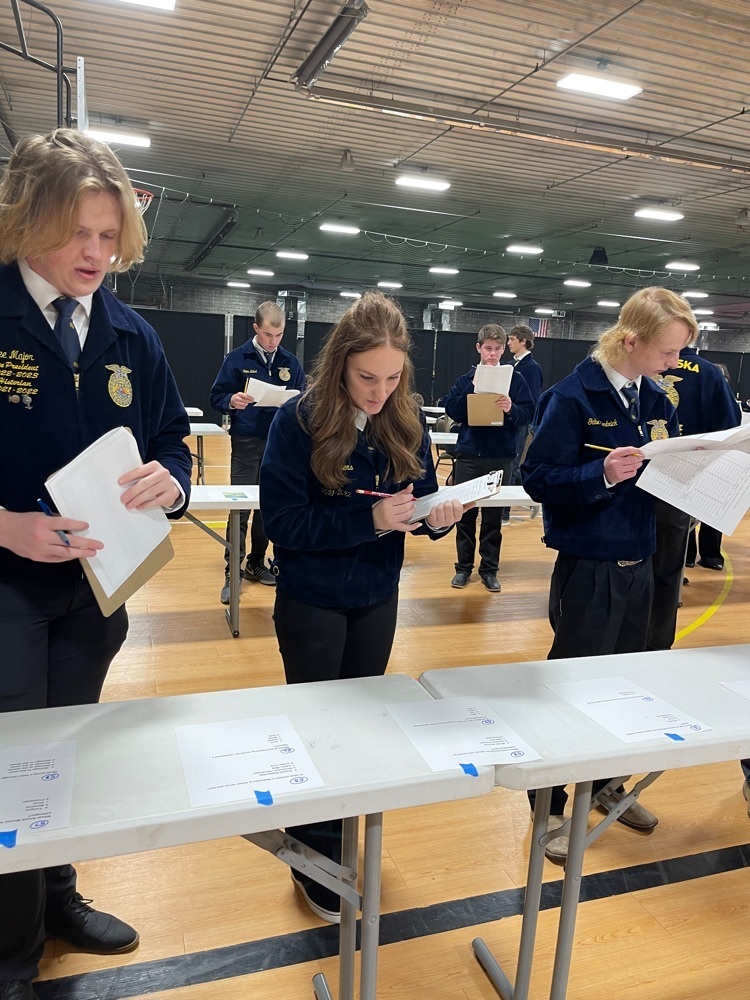 McPherson County FFA Career Development Round 1 Results.

The Freshmen class working on their math skills while playing some competitive games of Cribbage.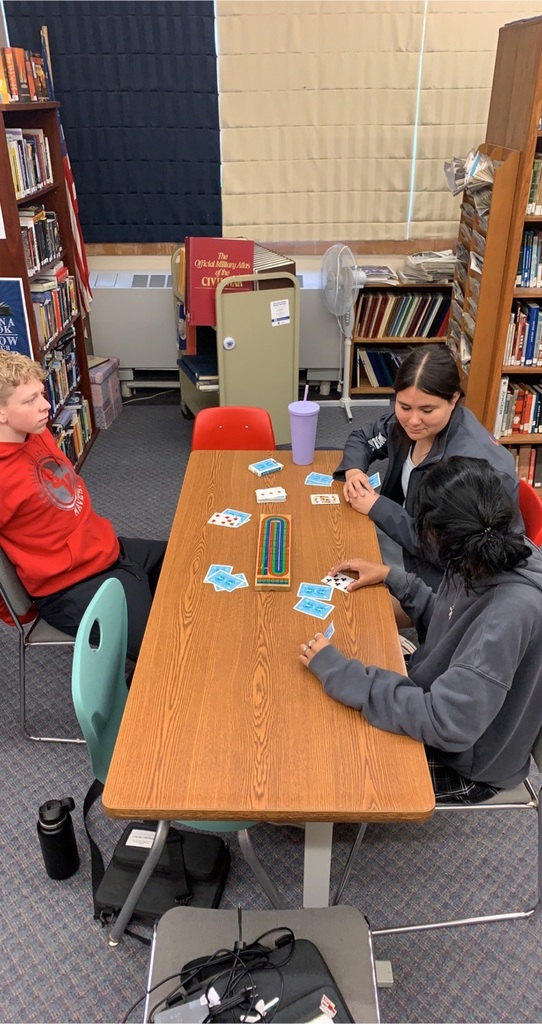 Hope to see everyone there!

January pie earners! Awesome job working hard in your ALEKS math learning path!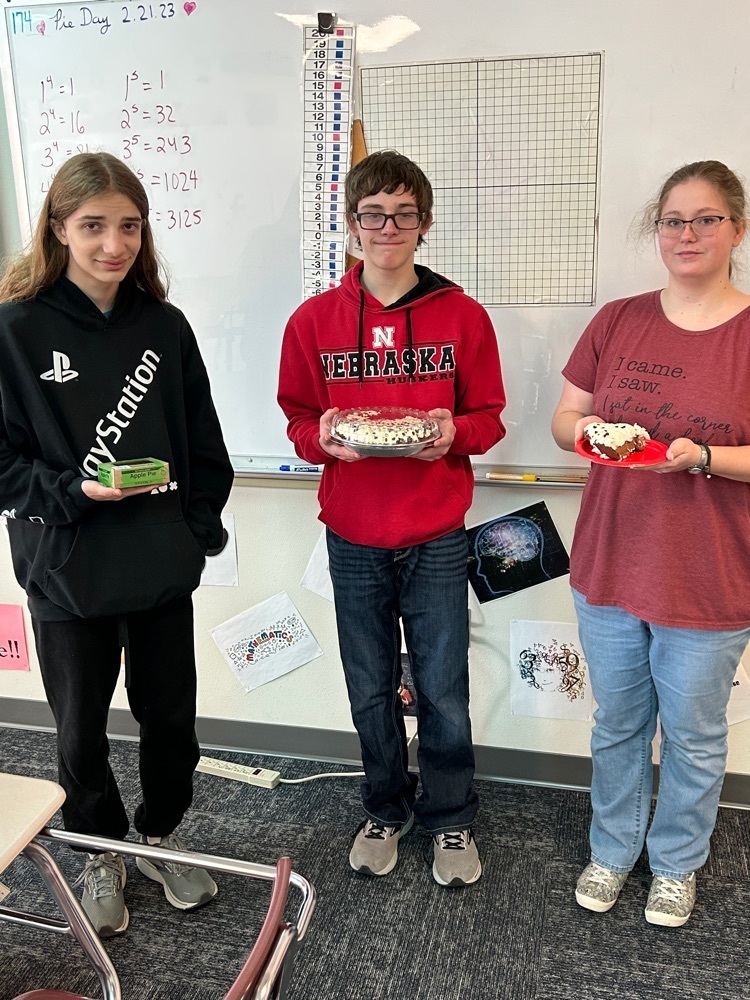 Today's play in Ms. Crow's room is at 2:30 p.m. Sorry for any confusion.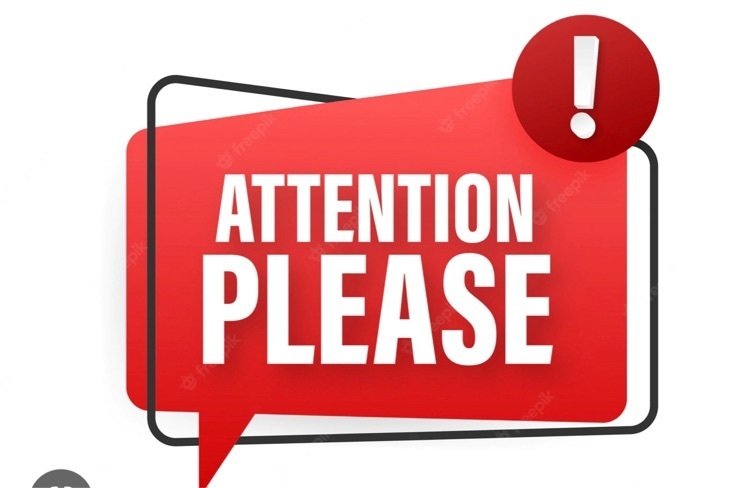 A very busy week for all of our students. Make sure they are getting some healthy meals and plenty of rest to help keep them going strong.

Just a friendly reminder as we are getting back into a routine. The bus will leave Cody park at 7:00 a.m. If your student is not on the bus before 7:00 a.m., there is a chance they will be left. Please plan accordingly.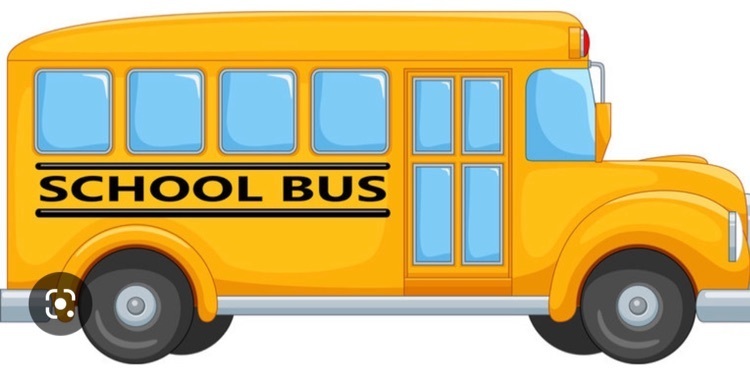 Due to the forecast, the girls basketball game in Arthur today will be moved up an hour to try and beat the storm back. Girls JV will now start at 4:00 CST with Varsity to follow.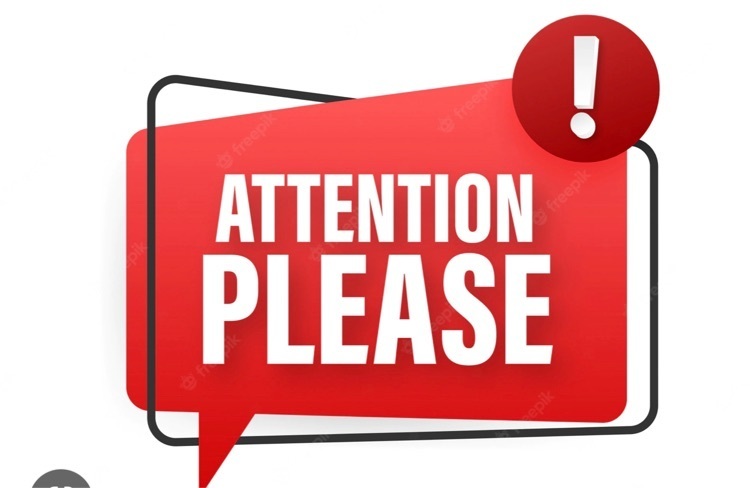 Another busy week of activities. Hope to see you out supporting our students!

Ag students re-seeded the tower gardens.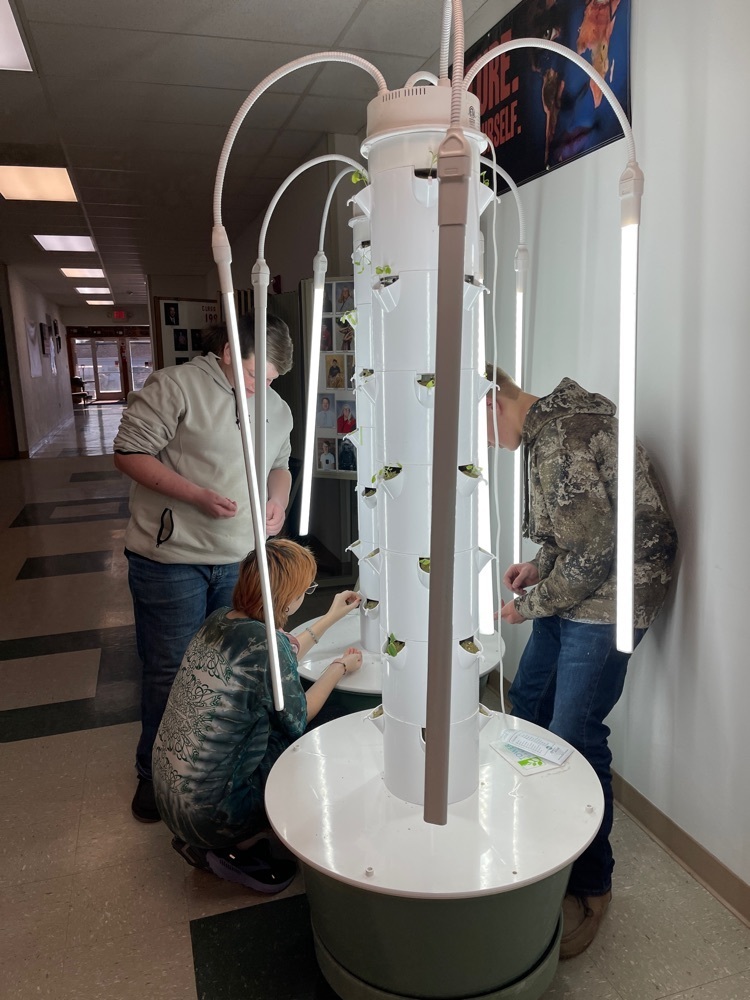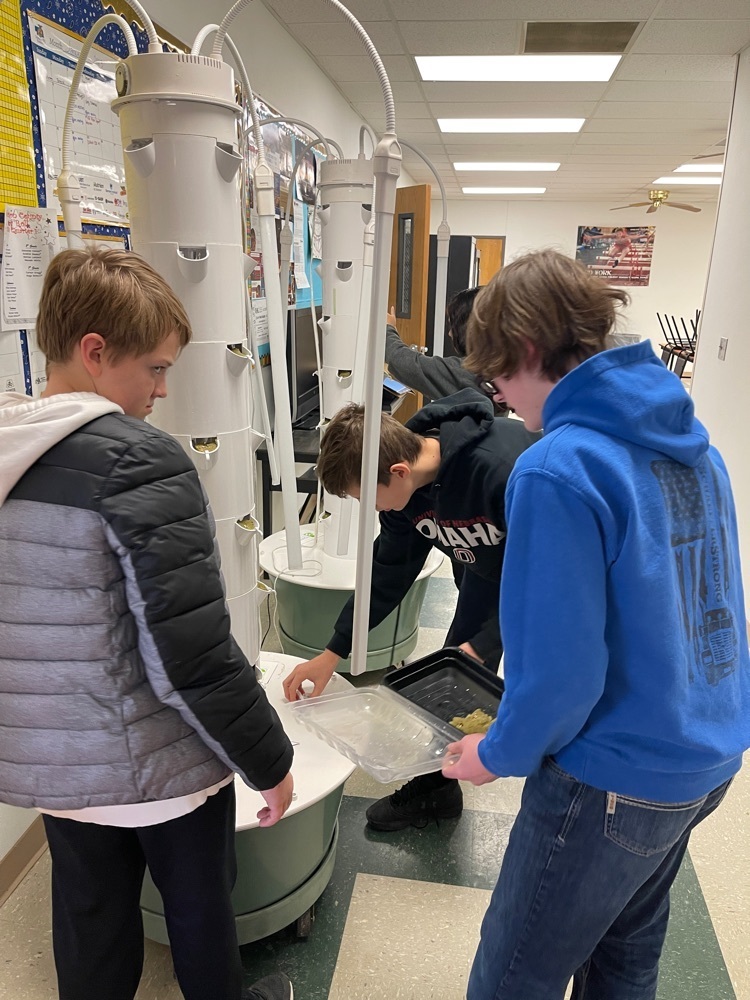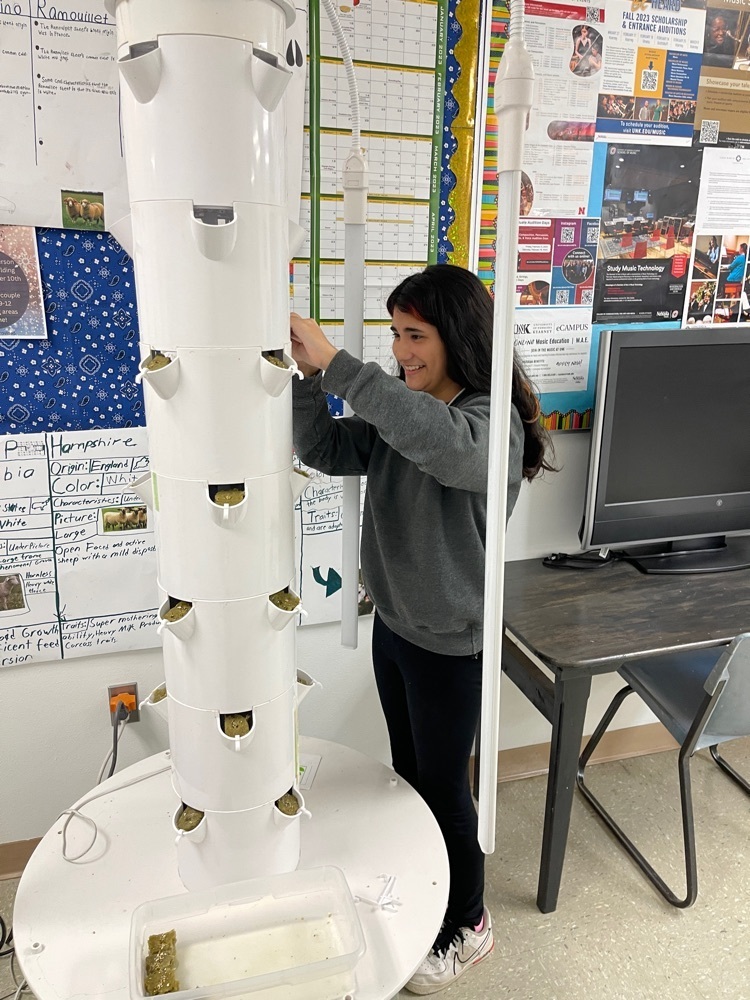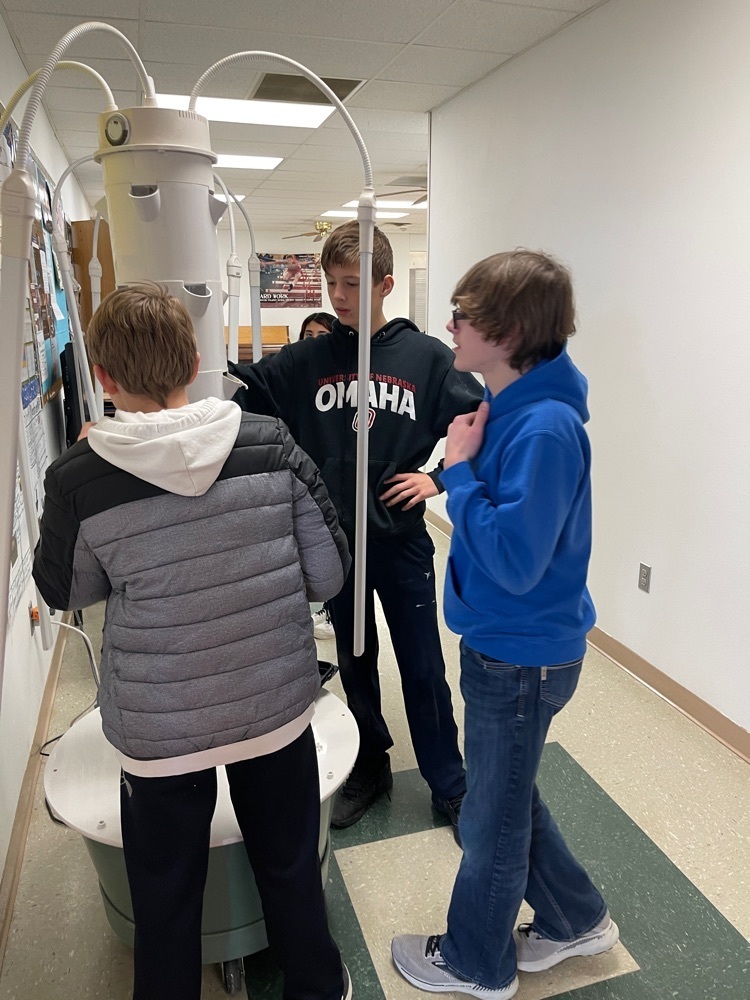 The FFA held their first chapter meeting of the year! They continue to improve using proper parliamentary procedures!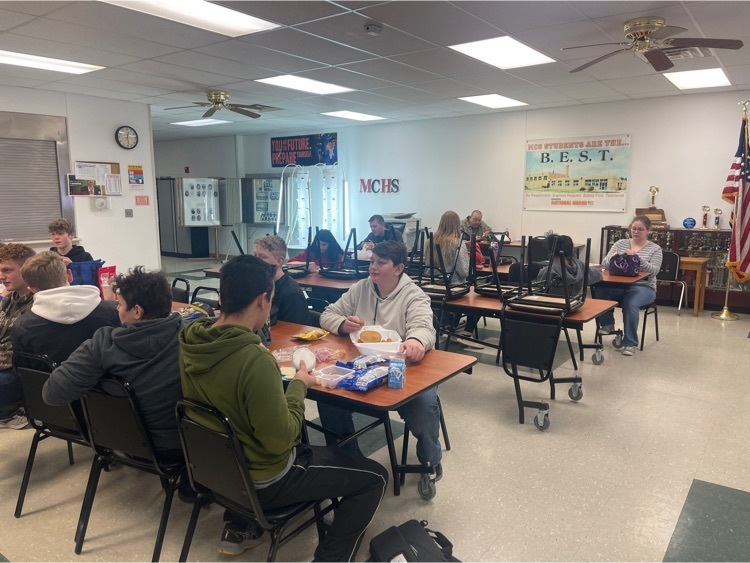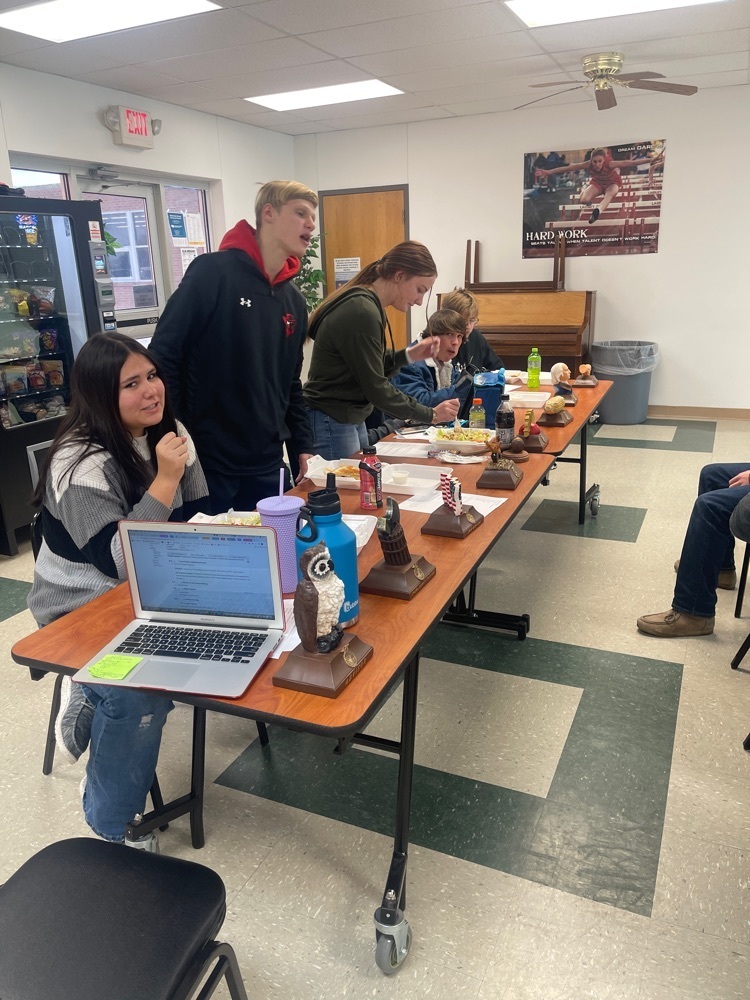 Intro to Ag students are conducting tests to determine soil texture by feel!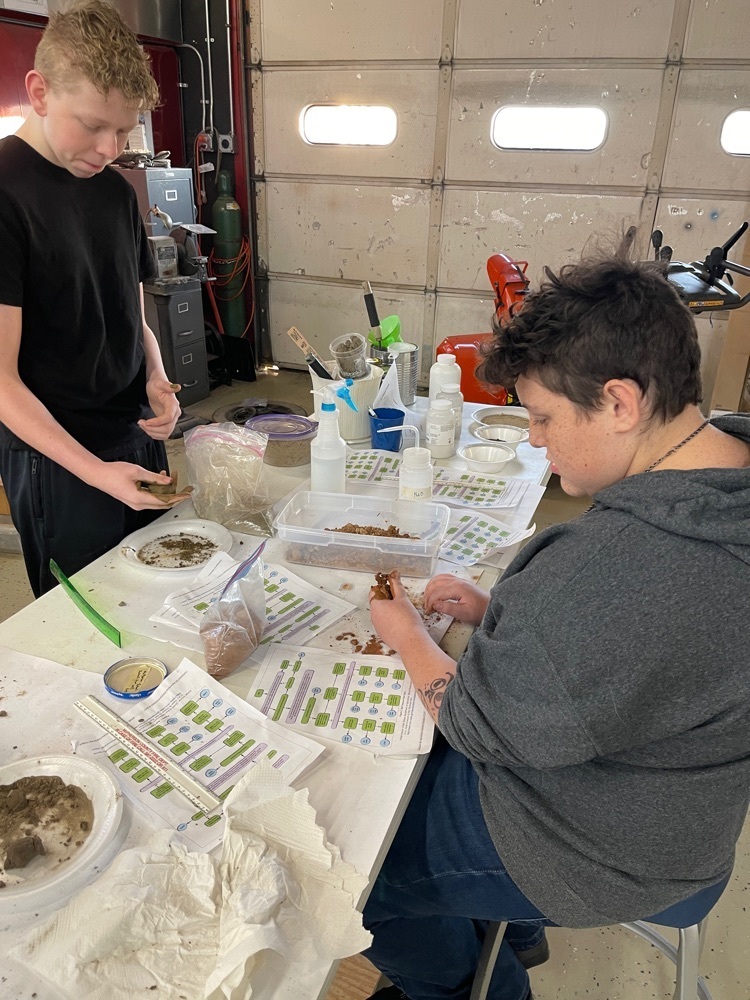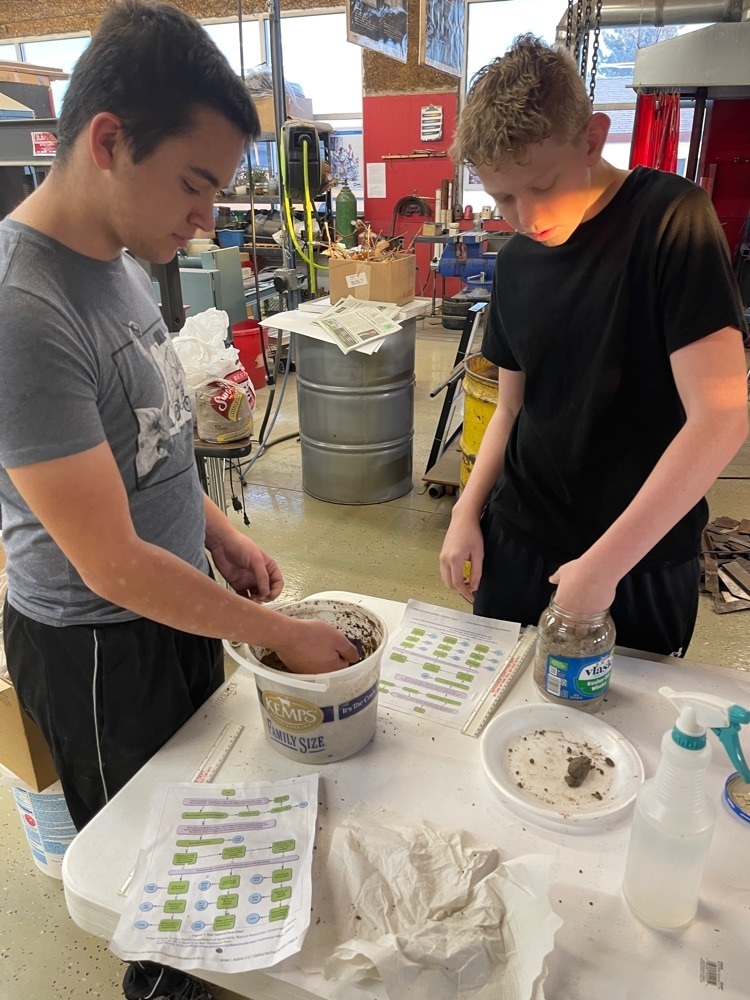 FFA Leadership Development Events (LDEs) Results

The McPherson County school board, administration, and staff want to "Thank" Toni Powers and Trent Neal for their years of service to the district as board of education members.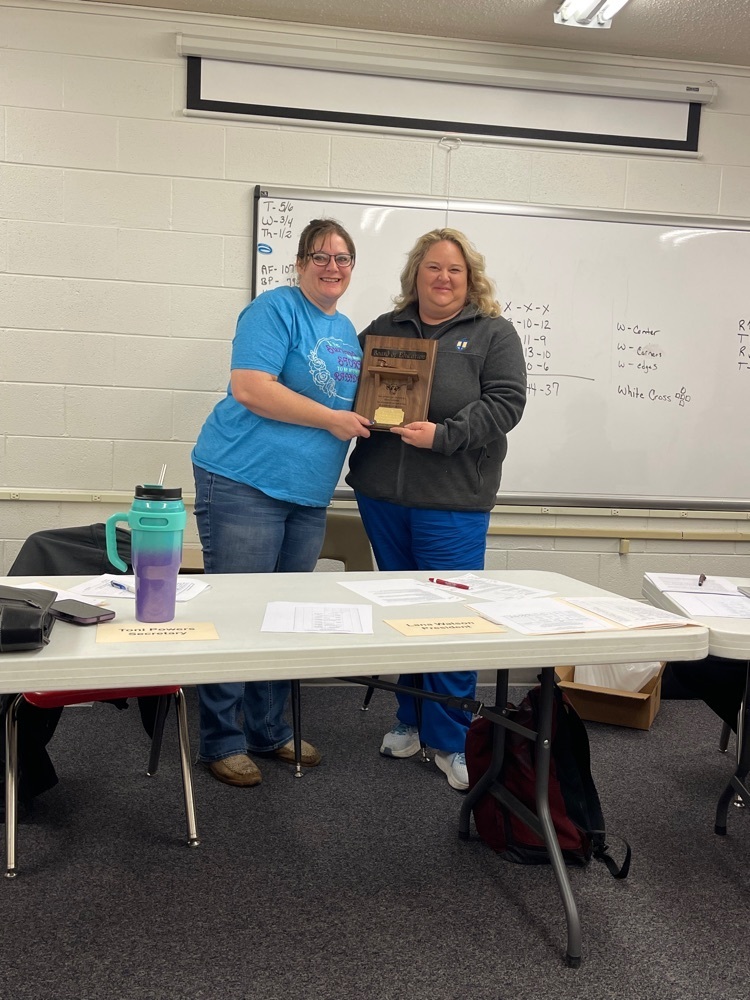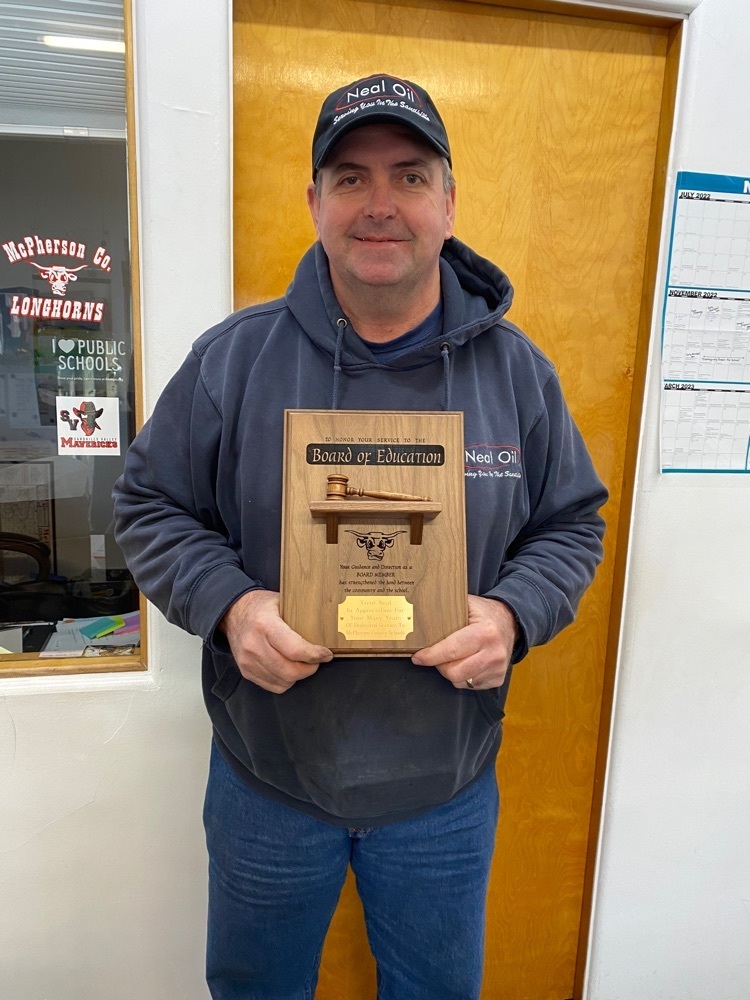 FFA members attended LDEs this past Wednesday!