There will be a pep rally van leaving Tryon at 6:00 tonight for students in grades 7-12. Be at the school by 5:50.

We will take parade entries until noon today! Show your spirit for the Mavericks! Contact MCS at 308-587-2262

Don't forget to show your school spirit and enter your homecoming float in the parade. Entries due today. Contact MCS @ 308-587-2262. Spread the word!
One-Act Practices: Oct 7th practice 5:45-7:45 pm Oct 11th practice 5-7:00 pm Oct 12th practice 7-8:30 pm Oct 18th practice 7-8:30 pm Oct 21st practice 7-8:30 pm Oct 22nd practice 7-8:30 pm Oct 26th practice 7-8:30 pm Oct 28th practice 7-8:30 pm Oct 29th 7-8:30 pm Dress Rehearsal Week: Nov 1st 3:30-5:30 pm Nov 2nd 3:30-5:30 pm Nov 4th 3:30-5:30 pm Nov 5th 3:30-5:30 pm Nov 6th Gothenburg Competition Nov 8th 3:30-5:30 pm Nov 9th 3:30-5:30 pm Nov 11th 3:30-5:30 pm Nov 12th 3:30-5:30 pm Nov 13th North Platte Competition Nov 15th 7-8:30 pm Nov 16th MNAC Nov 18th 7-8:30 pm Nov 19th 7-8:30 pm Nov 20th Kearney Competition Nov 22nd Dessert Theater Nov 25th 7-8:30 pm Nov 26th 7-8:30 pm Nov 29th-30th Districts??? Practice times are subject to change

Busy week ahead with homecoming!

Here are the updated homecoming dress up days.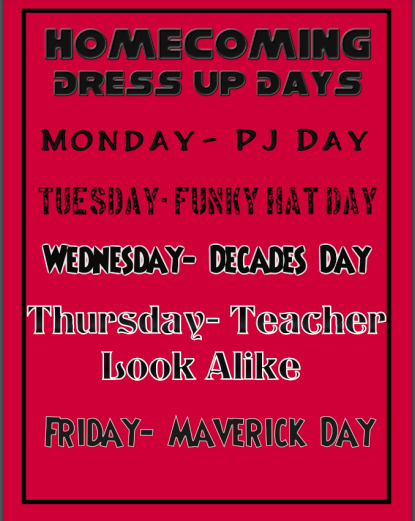 Good morning! This is a friendly reminder that first bell rings at 7:48 a.m. and class starts at 7:50 a.m. Please remind your students to be at school by 7:48 a.m. Punctuality is one key component in a student's learning. Mrs. Florea
More pictures from State Range Judging!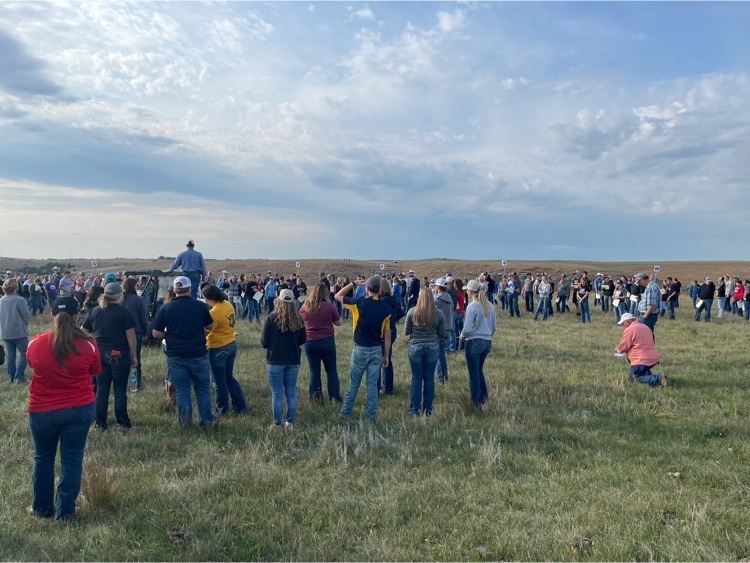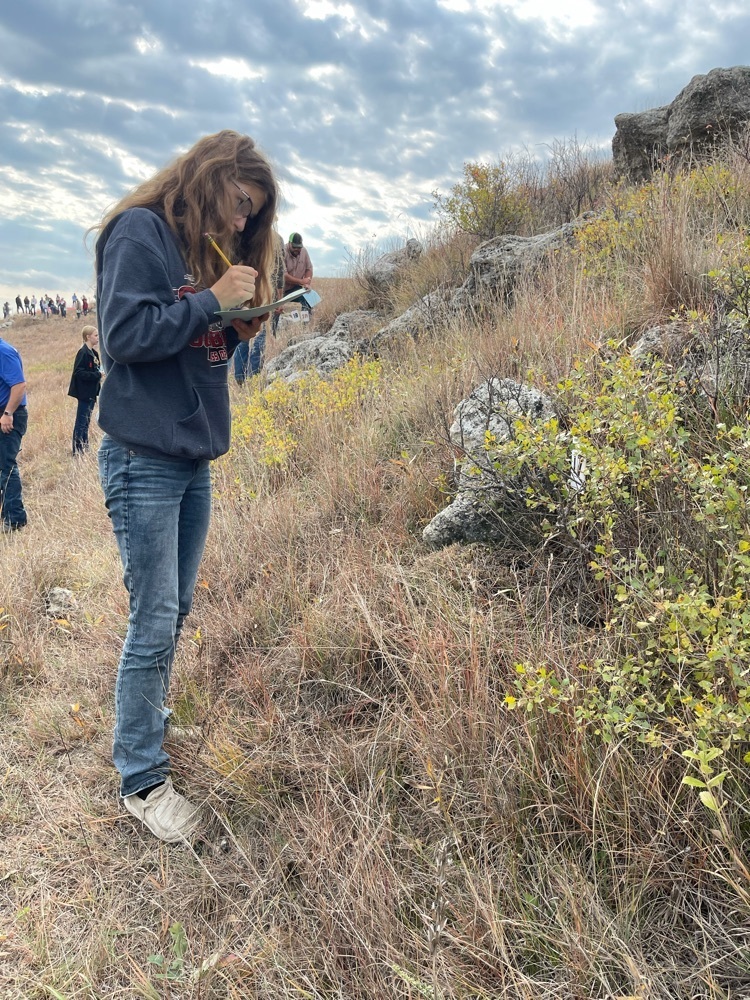 McPherson County FFA members competing in the NE State Range Judging contest near Valentine. Good luck!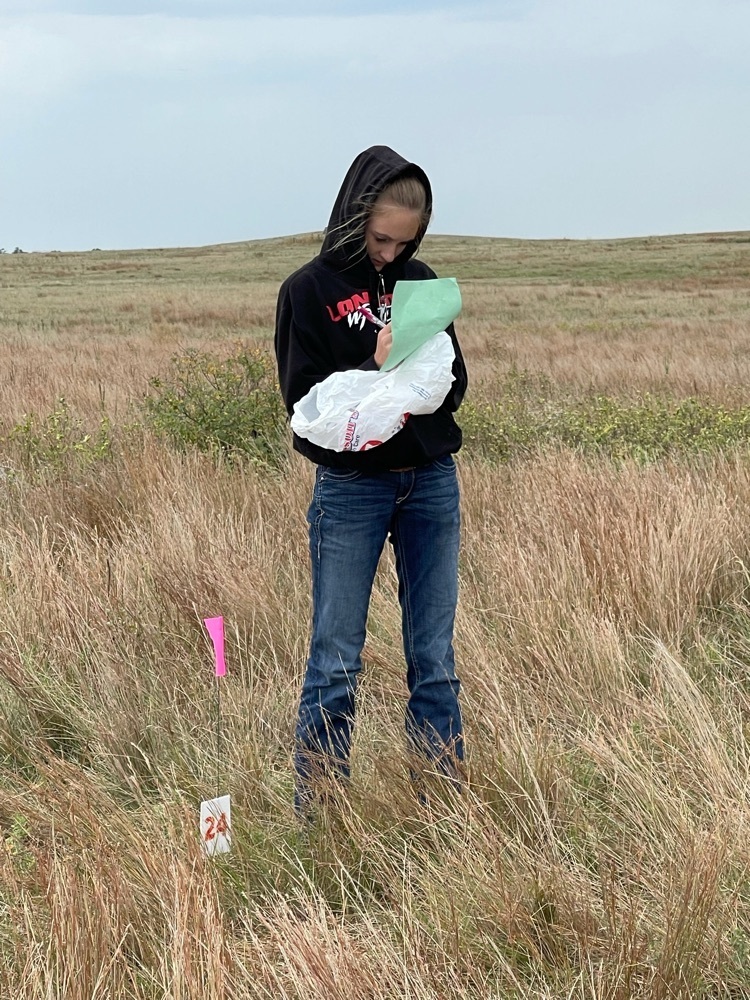 Homecoming parade will be held in Tryon, on October 8 at 2:00pm. If you would like to enter the parade, please contact MCS office, 308-587-2262, by October 4. Categories will be: class, business, organization, or individual. Theme: Night Knights. Line up to start at 1:30 pm. Go Mavs!

Look what we have going on this week!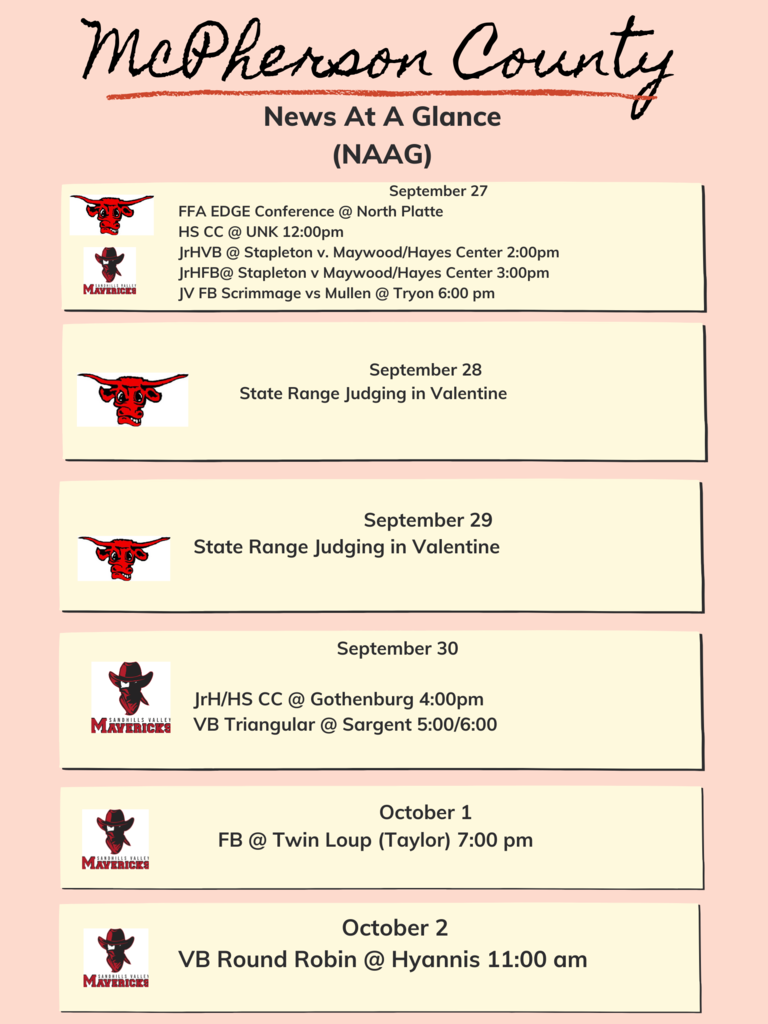 One-Act Updates: Oct 5th- Off Script Nov 1st-5th- Dress Rehearsal Nov 6th- Gothenburg Competition Nov 13th- North Platte Competition Nov 16th- MNAC Nov 20th Kearney Competition Nov 22nd- Dessert Theater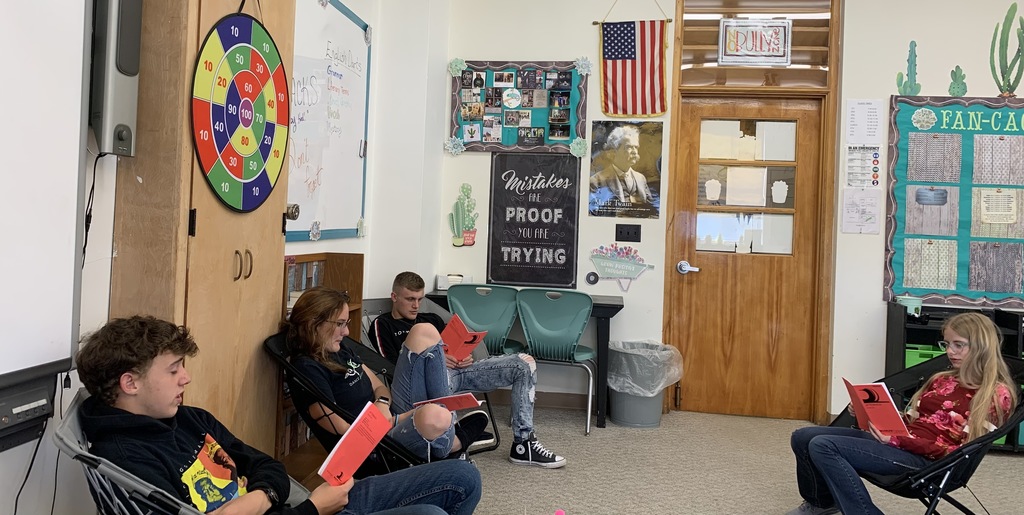 Sandhills Valley Livestream/YouTube Click on the link to see LiveStream of Maverick events live or recorded at Sandhills Valley YouTube
https://socs.net/586
FFA members attended the Area 2 Range Judging Contest. Kinnley, Klaire, Isaac, Saije and Kaden qualified to attend the State Range Judging Contest in Valentine at the end of September.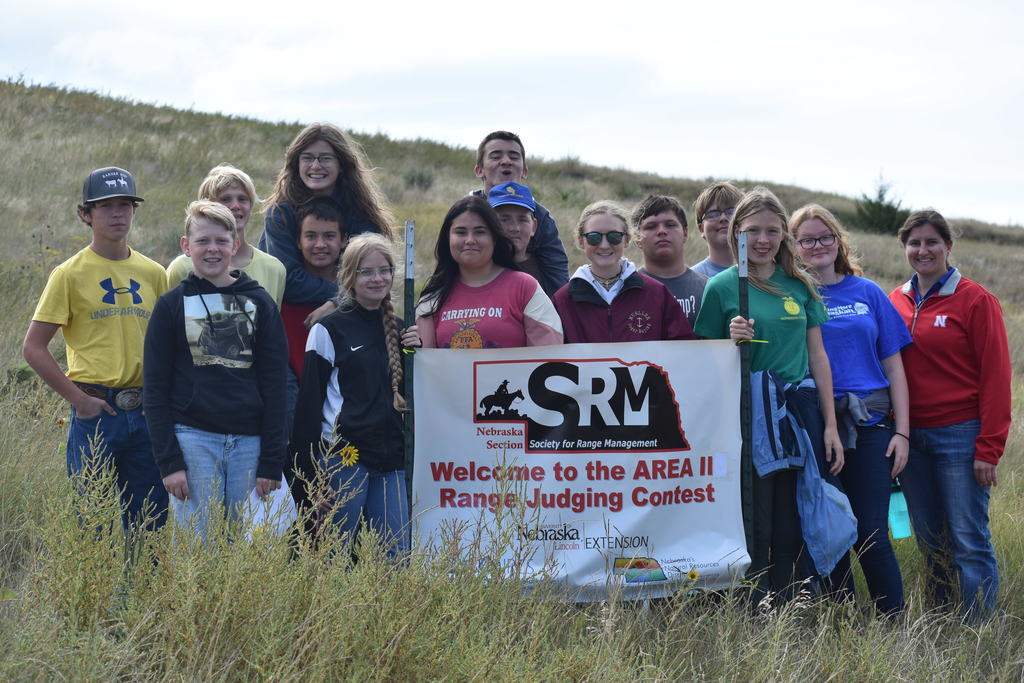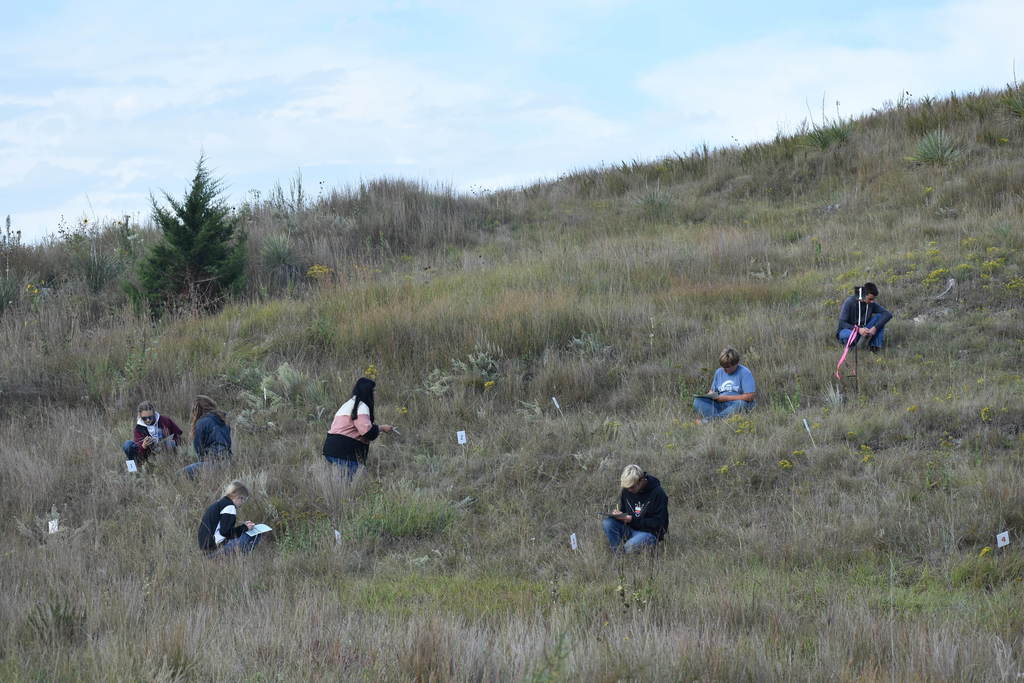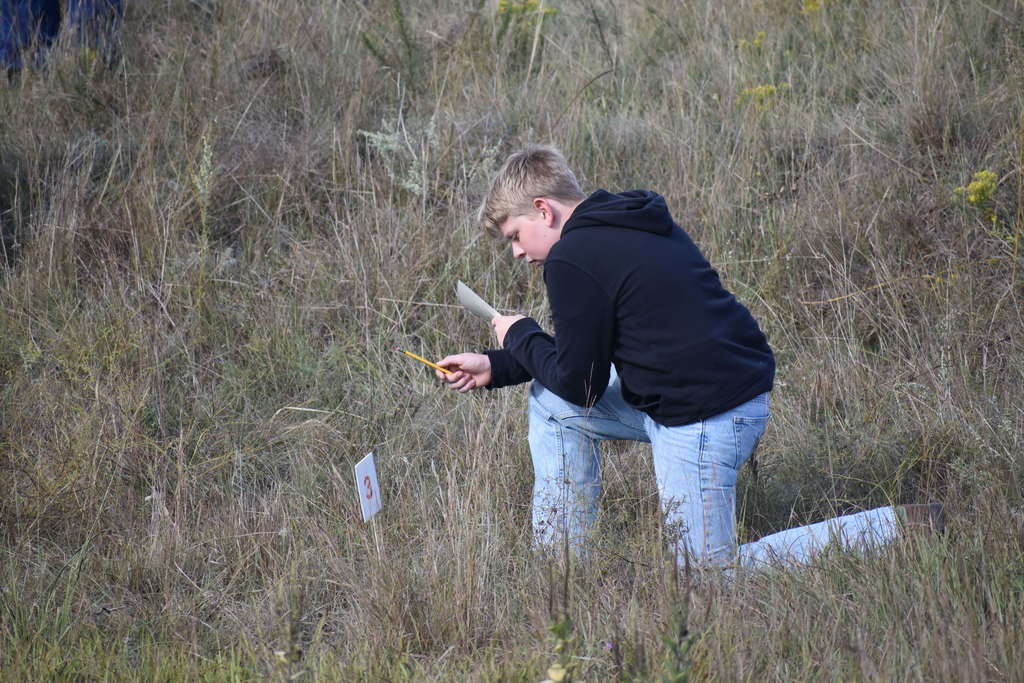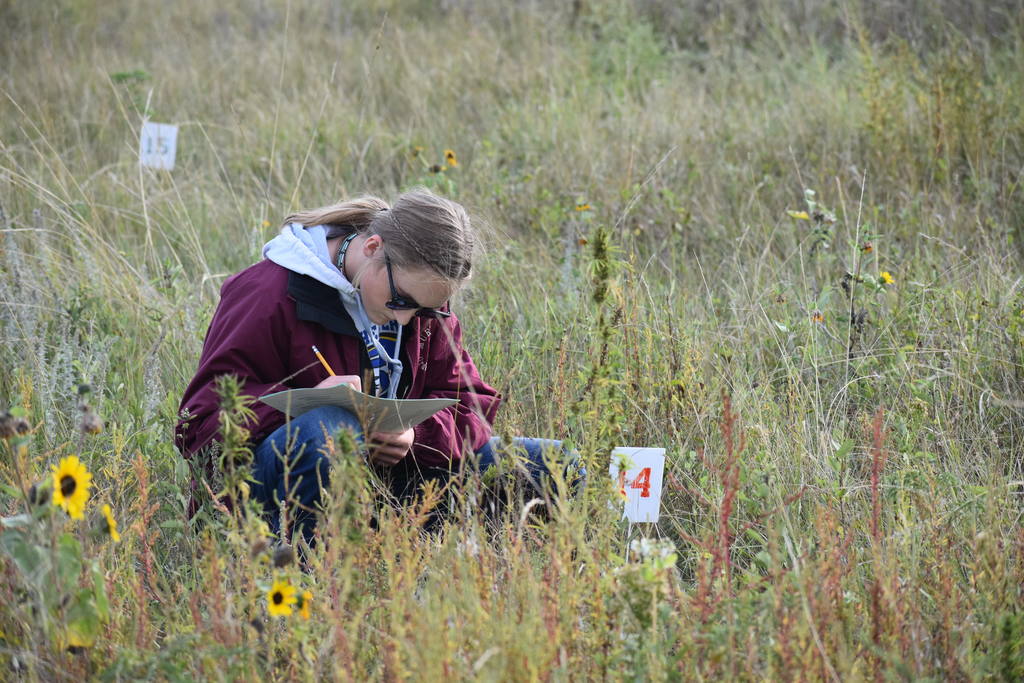 Students participated in the McPherson County FFA Range Judging Clinic which also hosted other schools in our area.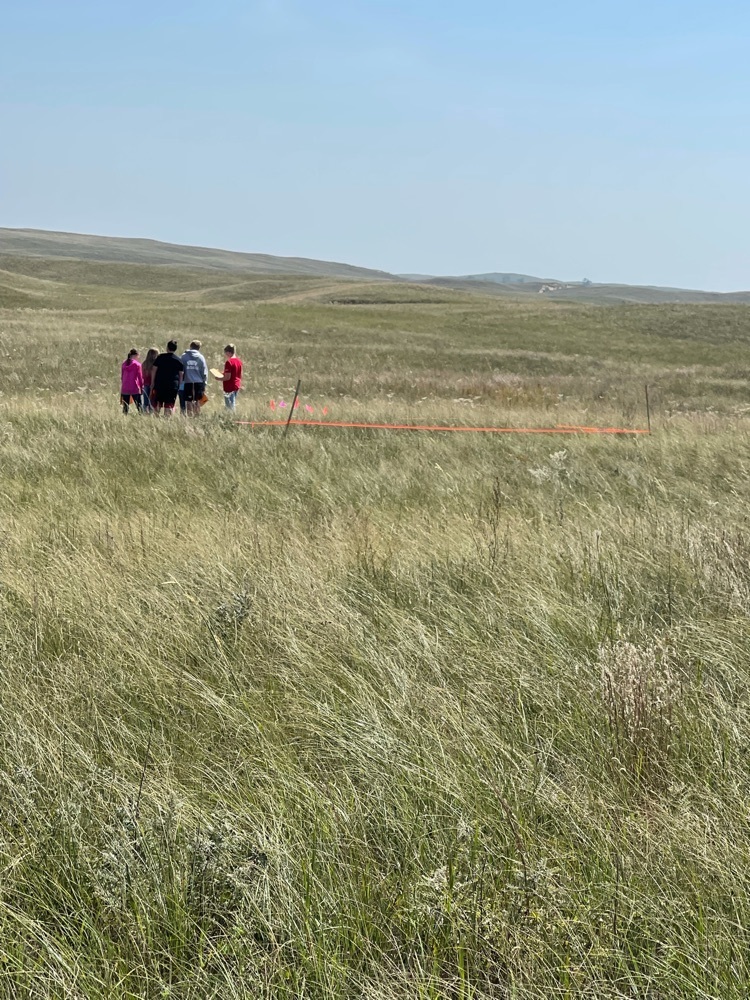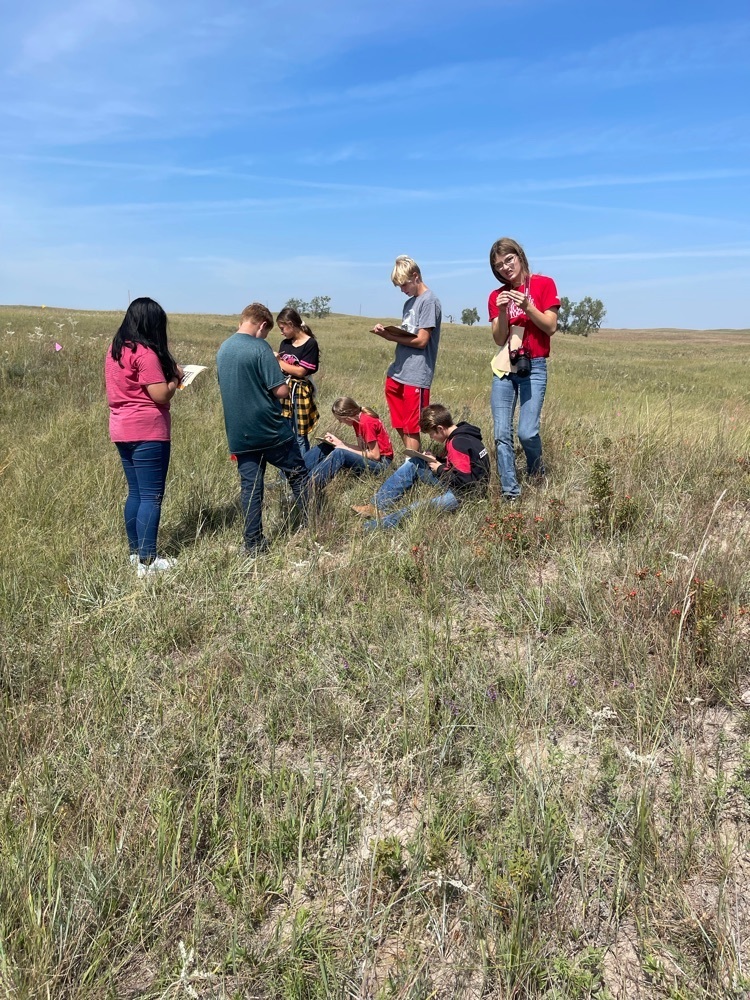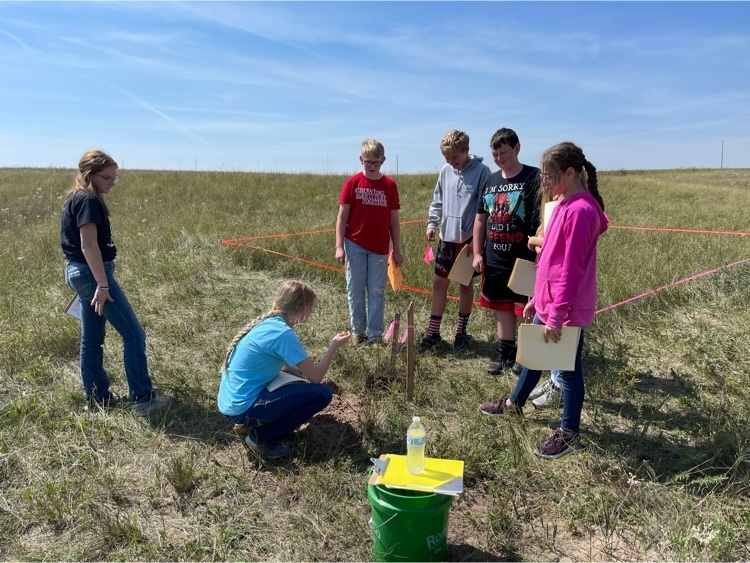 Photography class has been doing their portrait photoshoot this week.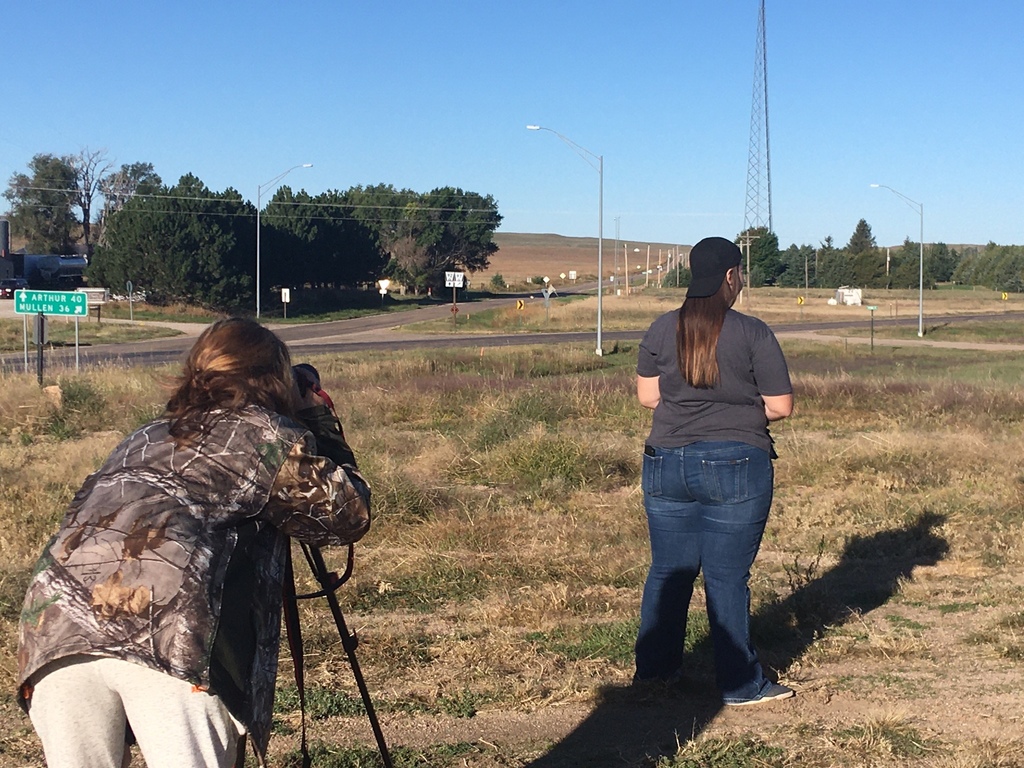 The FFA has had a busy start to the school year! Range boards and fall themed floral arrangements exhibited at the Nebraska State Fair! Great job to all!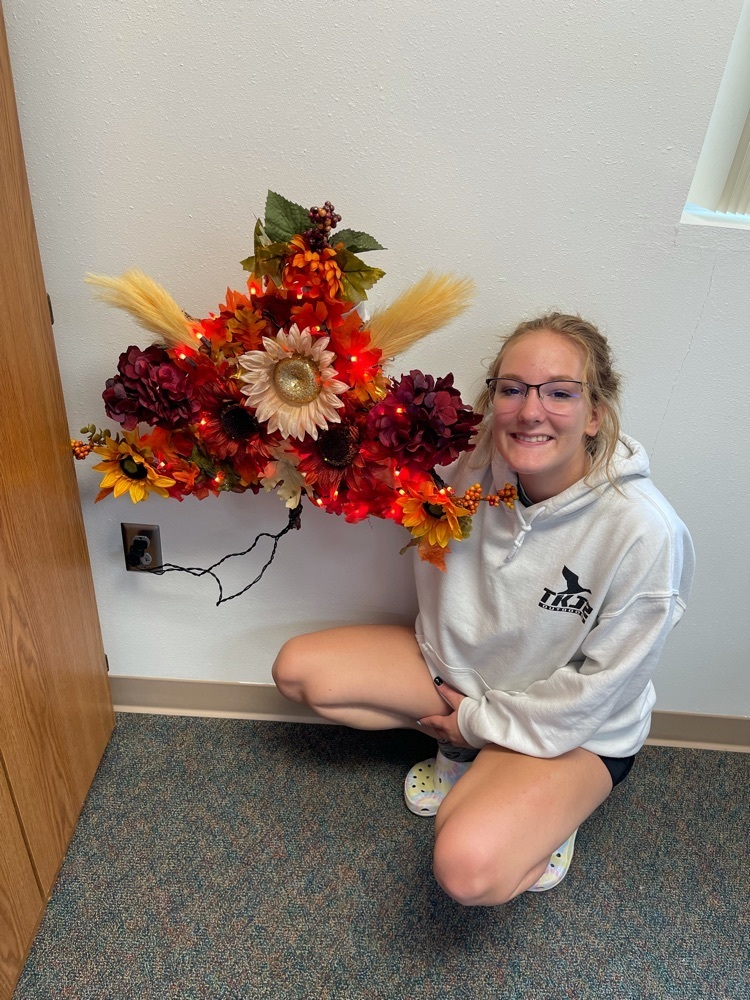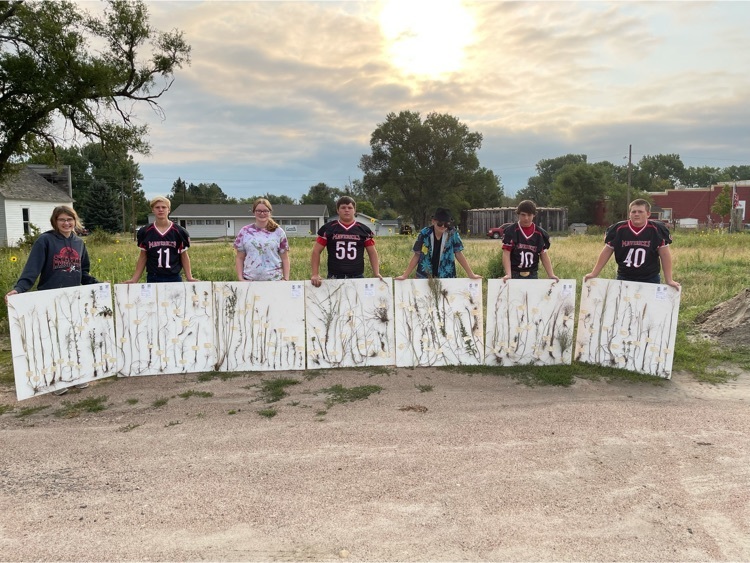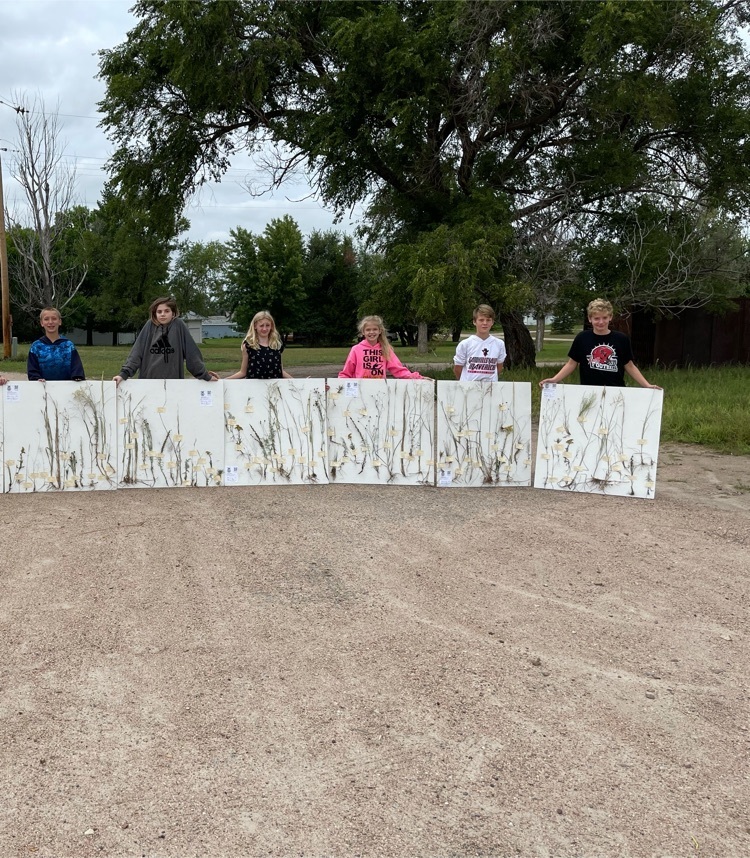 Ag students were learning about the history of ag and worked to determine if if their basic needs are met after simulating the collection of resources during different situations. There were specific limitations and requirements for each simulation.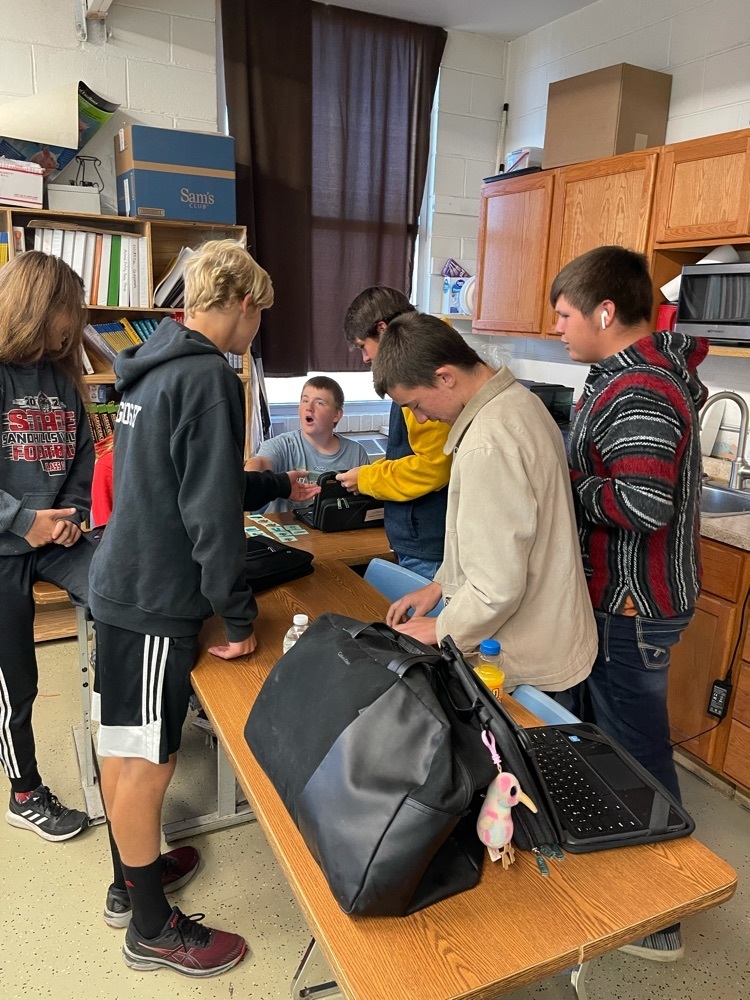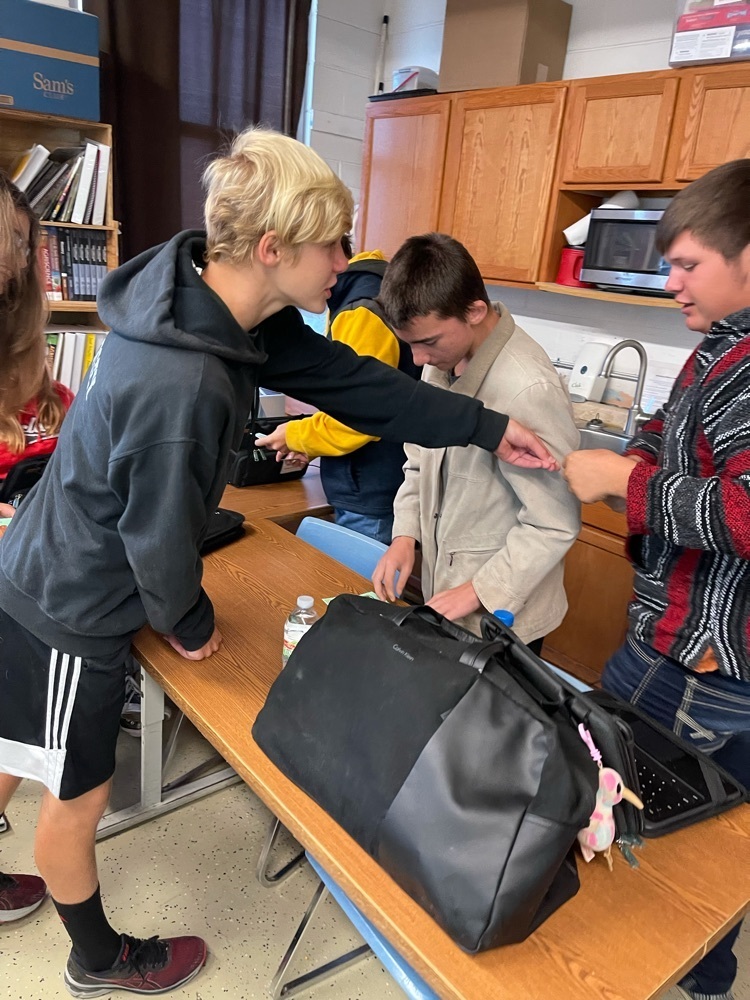 The Freshmen PE class learning how to play Bocce Ball.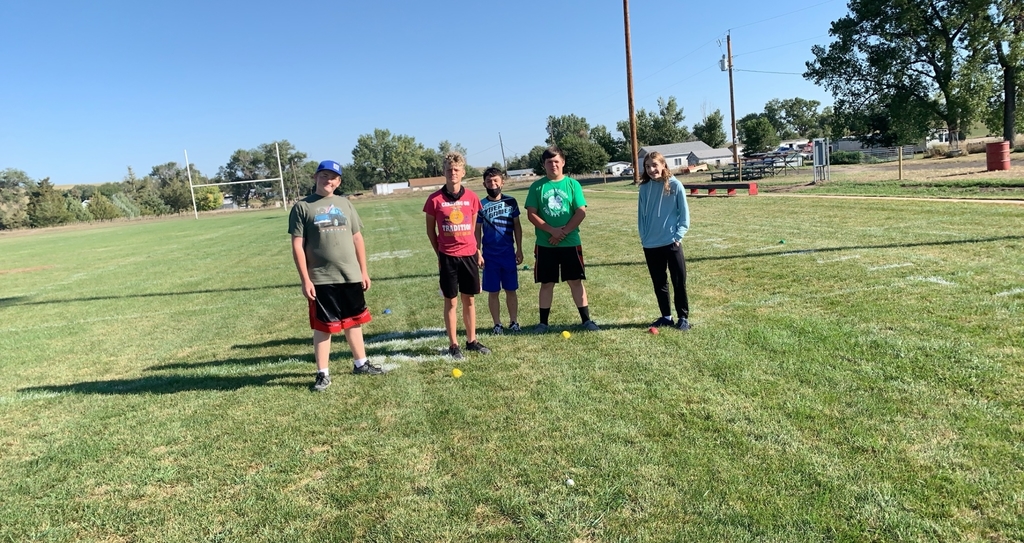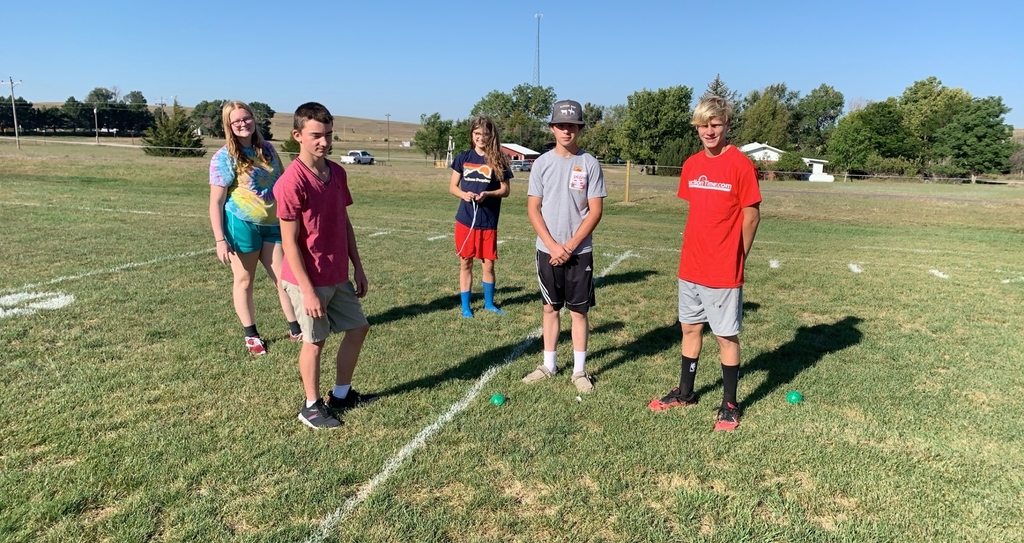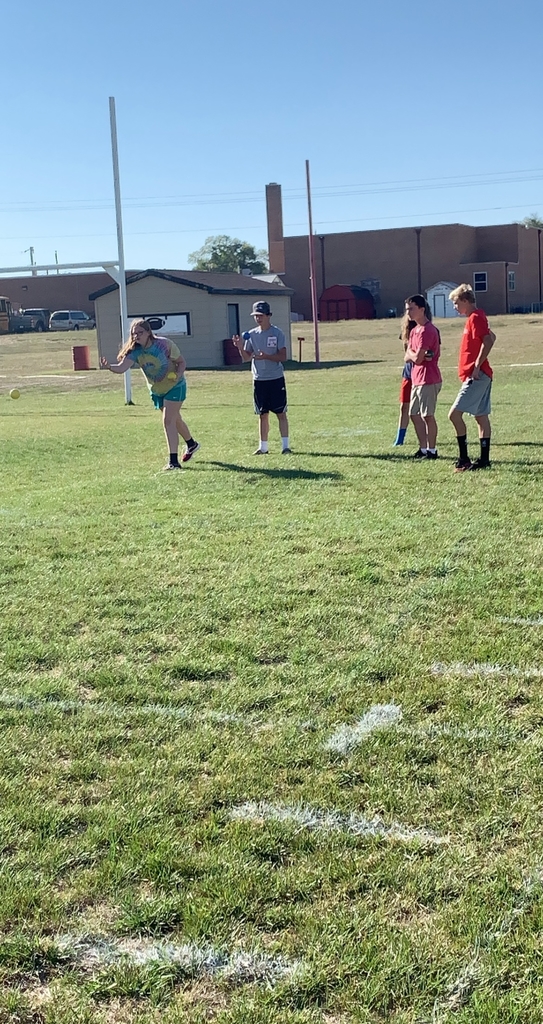 Some HS FFA and all 7th & 8th grade students will attend EDGE conference on Monday, Sept. 27 in North Platte. A permission form has been sent home with students which provides more information and a signature portion that needs to be signed and returned to Miss Choat by Friday, Sept. 24.