The students of McPherson County have a busy week ahead of them!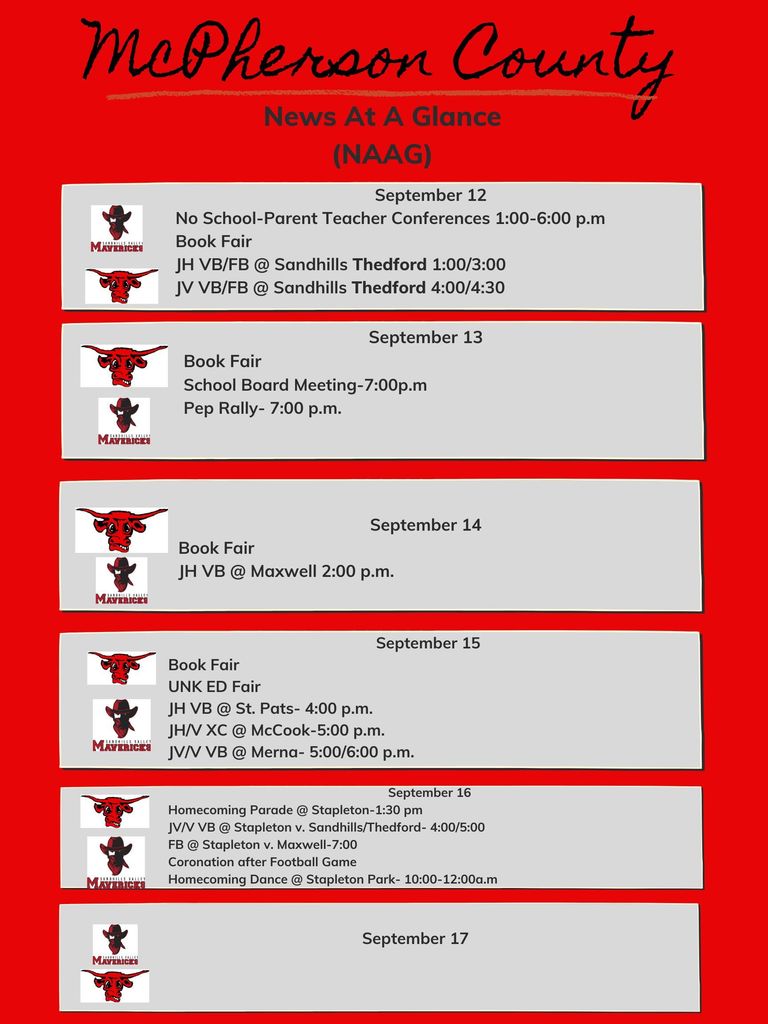 2/2 After the parade, 7-12 will clean up floats, then there will be a small pep rally about 2:15 p.m. At 2:30 p.m., we will load the bus to leave from Stapleton to take our students to Cody Park. The vans will be loaded at the same time to bring the students, not in sports, back to Tryon. All McPherson County students riding a school vehicle will be at their destination by 3:00 p.m. or shortly after. Please pick students up at this time. If you want, you may sign your child off the bus or van to stay in Stapleton for the games. If you need to send a note for them to stay, the note needs to be into the office by Thursday, September 15th at 3:30 p.m. Please indicate on the note who the child will be released to. Once the student is signed off, the school will not be responsible for them. If you have any questions, please feel free to contact Mrs. Florea.

1/2 Hi everyone! I wanted to touch base with you about Homecoming next week. On Monday, September 12th, jr. high and high school students will be able to decorate the halls of the school from 10a.m.-12p.m. Parents are encouraged to come and help and then they can go to Parent-Teacher conferences at 1:00 p.m. On Tuesday, there will be a Pep Rally at McPherson County gymnasium starting at 7:00 p.m. On Friday, September 16th, we will be taking all eligible students to Stapleton for the parade. Jr. High and High school students and staff will eat at 11:30 a.m., then load up on a bus at 12:00 p.m. to be at Stapleton by 12:30 p.m. to decorate their floats. Students know what they need to bring, if they do not, please reach out to their class sponsors. Elementary students will eat at normal time and have recess. They will load the vans at 12:30 p.m. to be at Stapleton by 1:00 p.m. The parade will start at 1:30 p.m. in Stapleton.

Dress up days for Homecoming!!
Due to the weather, the junior car wash scheduled for tomorrow has been postponed. We will post a future date when we have one.

8th graders working on their visual notebooks using mixed media.

Don't forget the Elementary Book Fair is going on right now through September 15th. Come check out all the cool books that are available.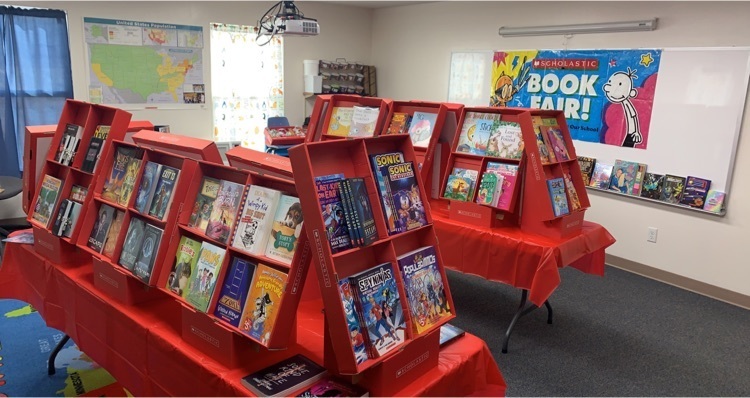 Junior High will be in action this week to start off of their 2022-2023 seasons.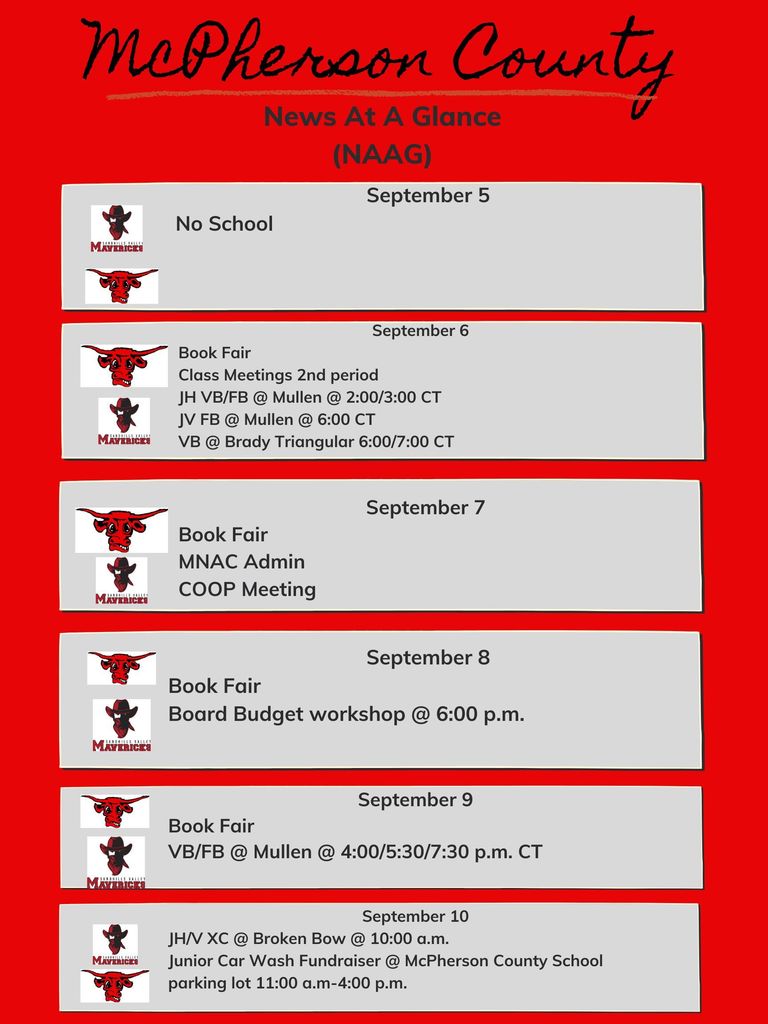 Ag Ed students finished the landscaping project with laying mulch. Well done!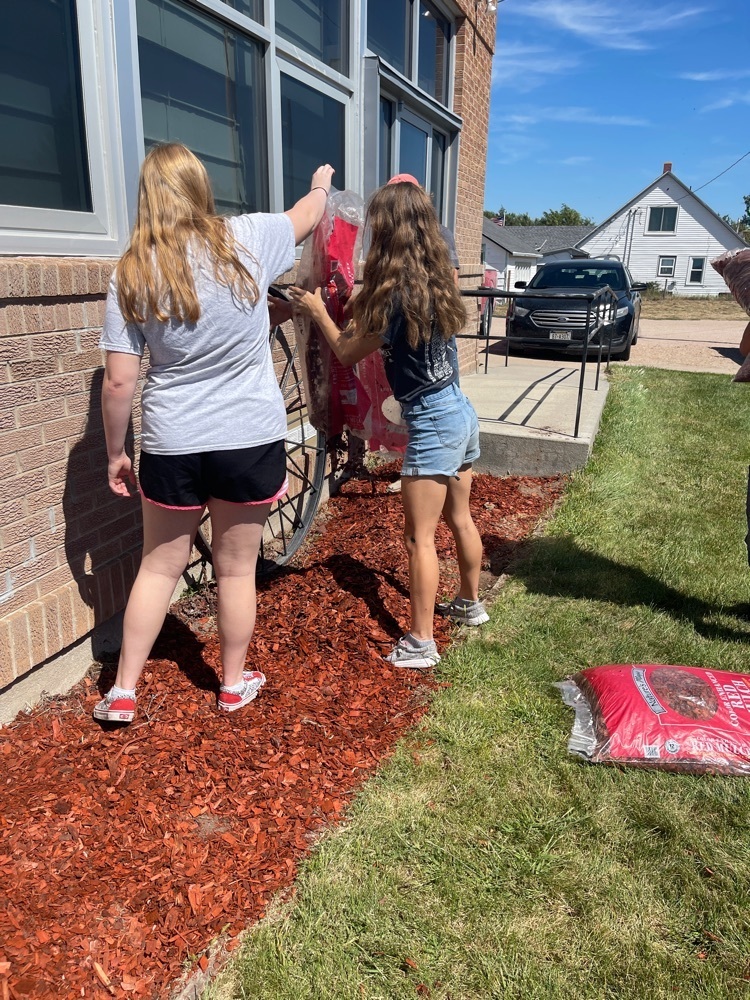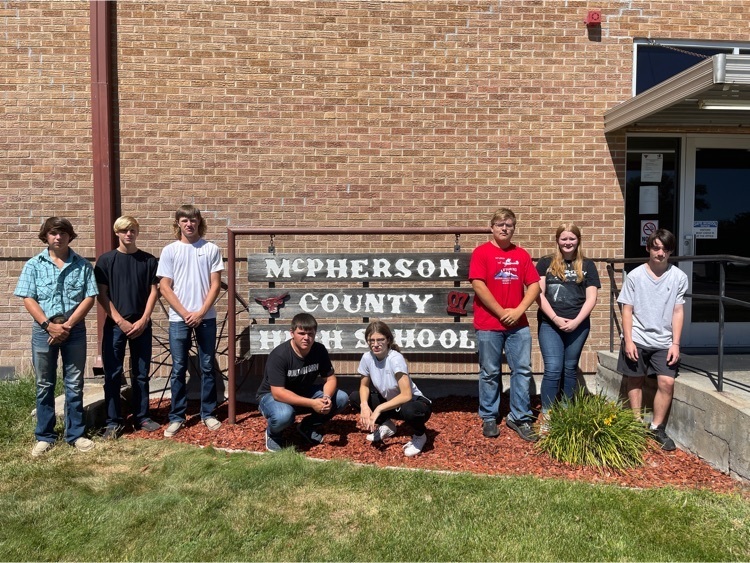 Ag Ed students had to measure area and calculate volume of the landscape areas to determine the amount of mulch needed!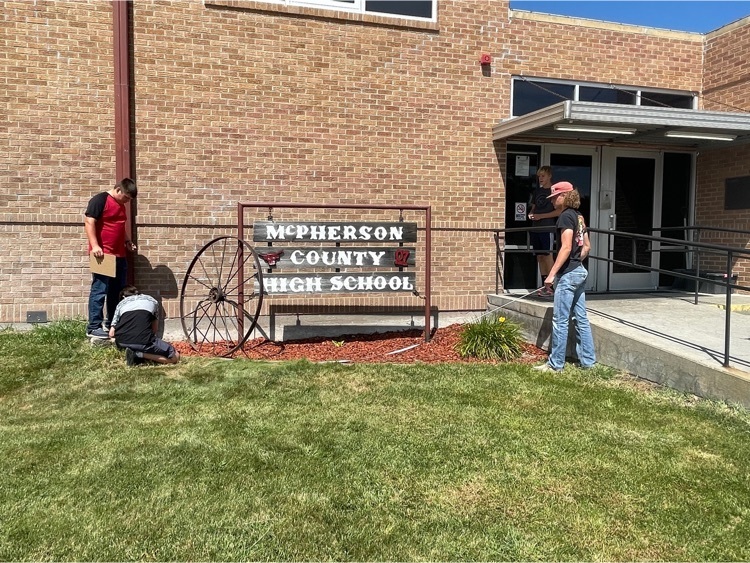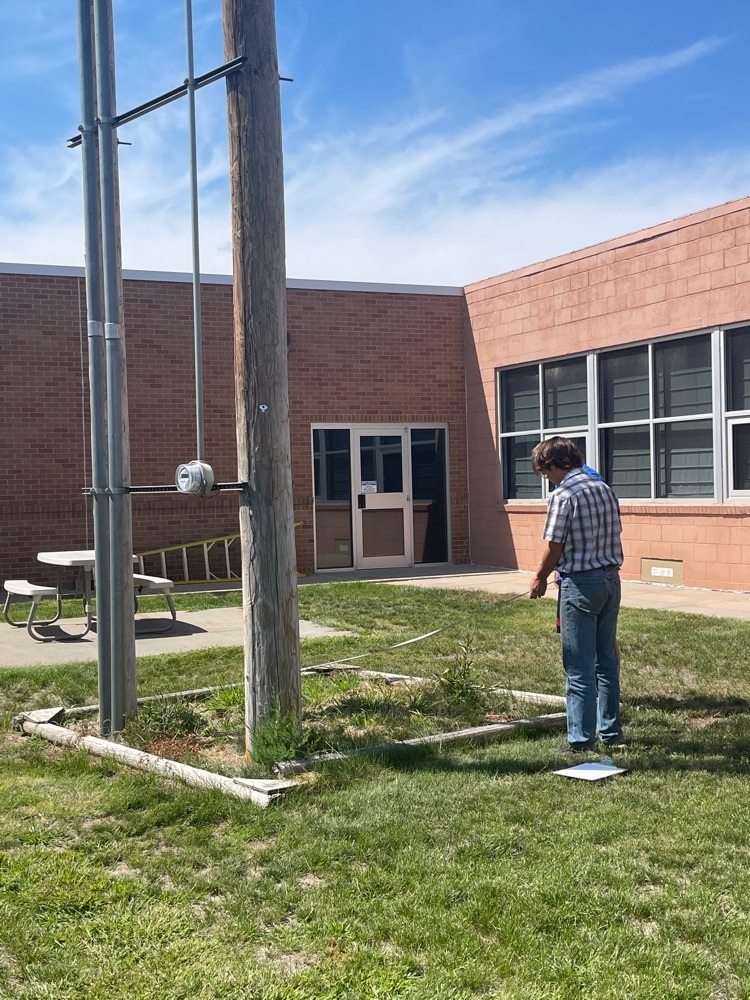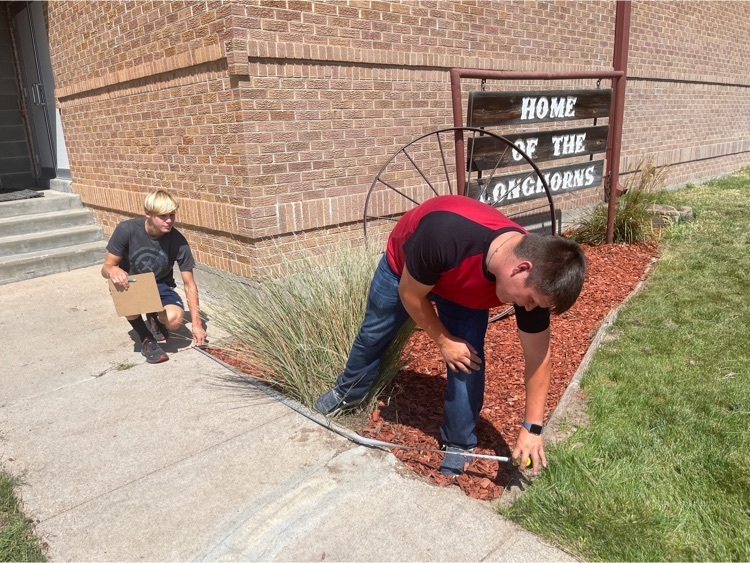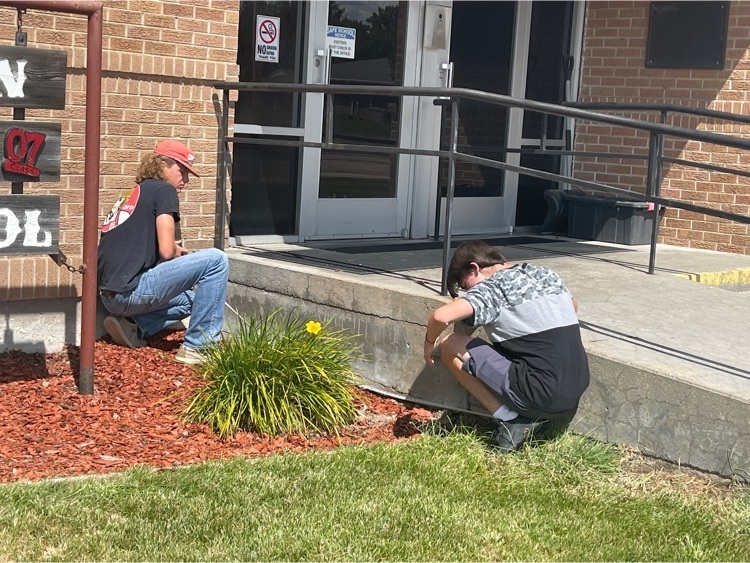 Ag Ed students working on the school landscaping project.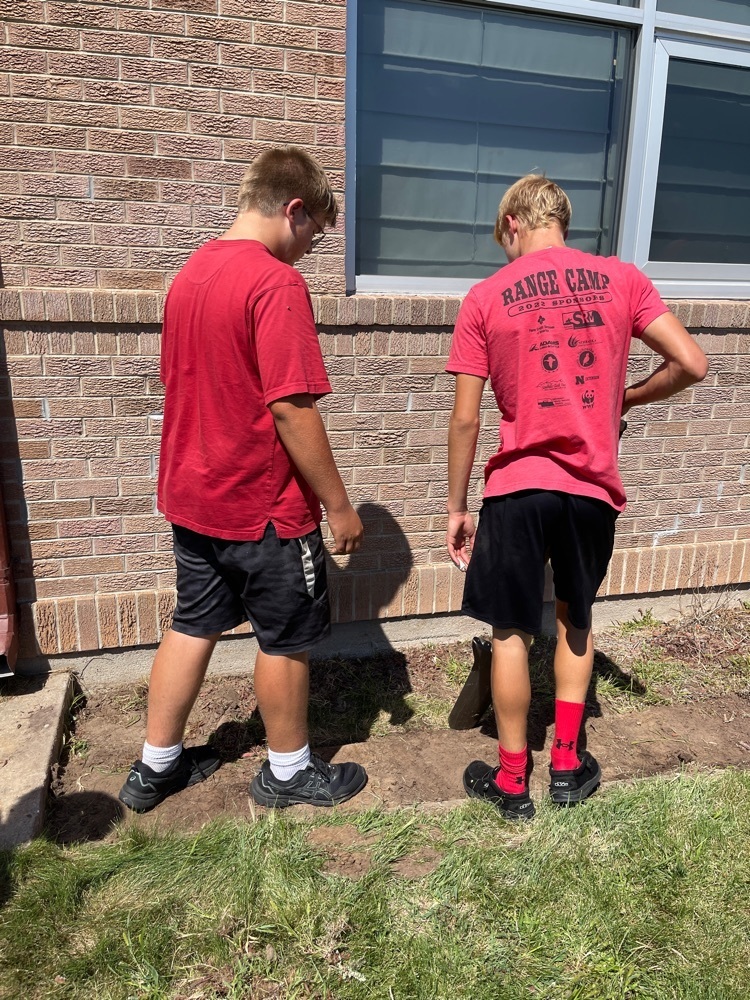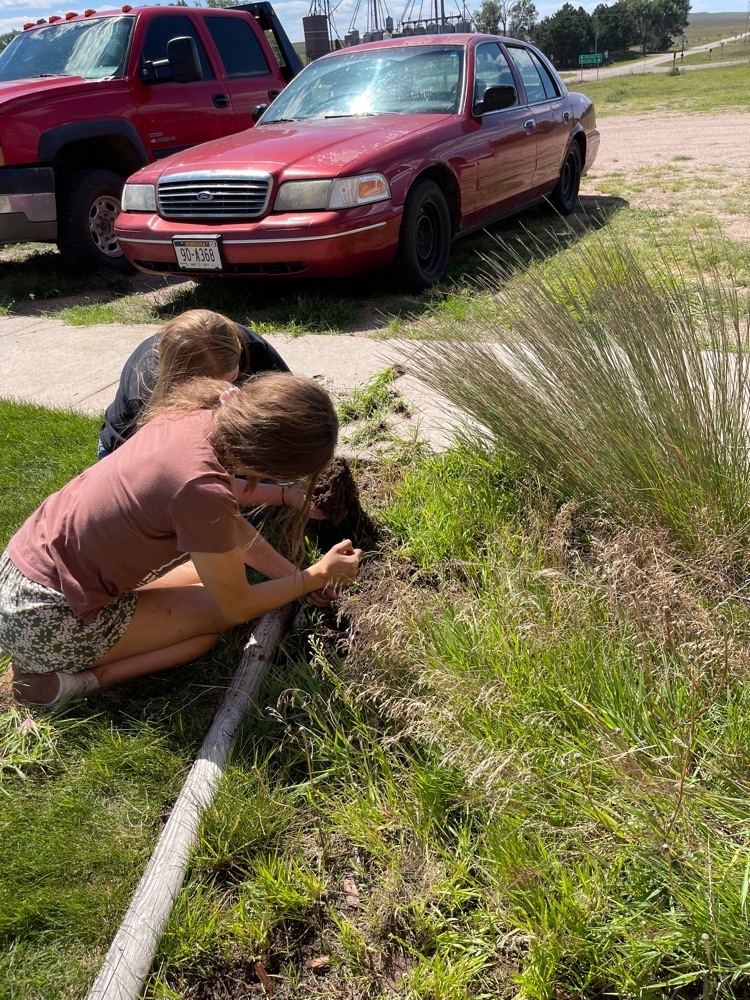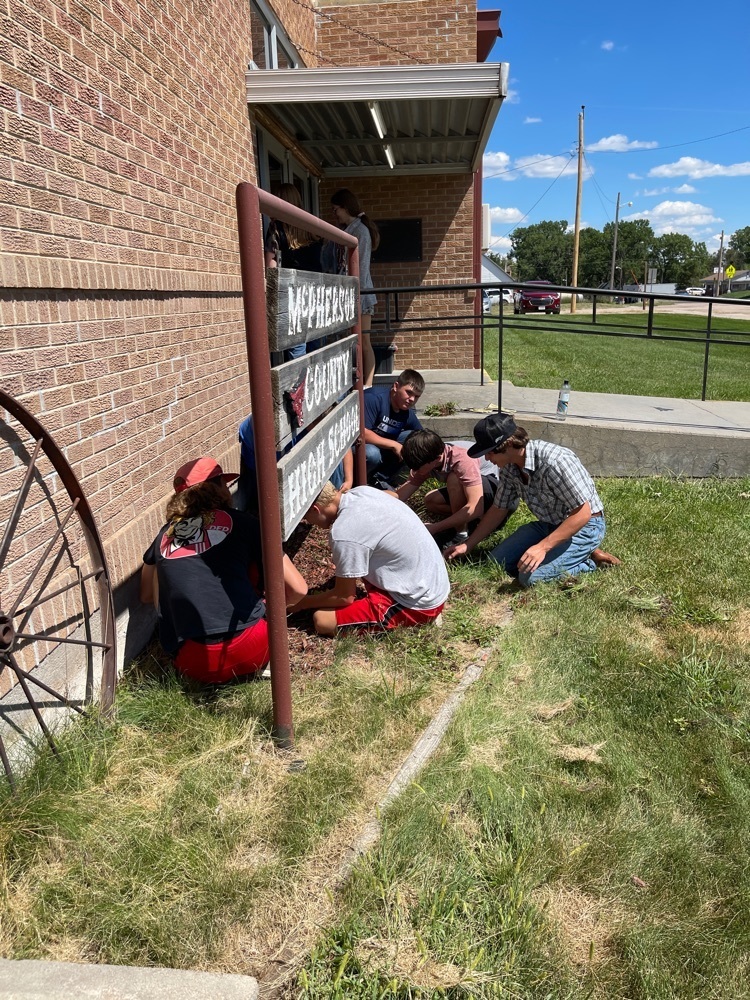 Ag Ed students began to learn about identifying range plants and describing range plant characteristics. They assembled range boards to submit at the NE State Fair!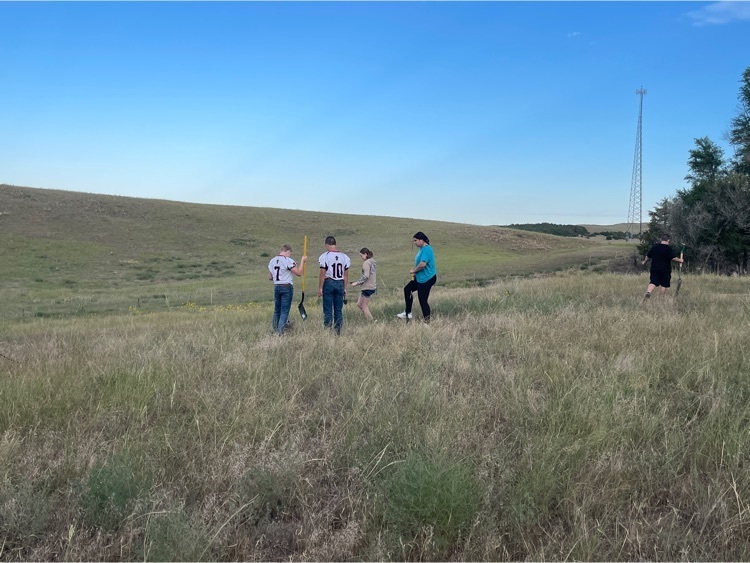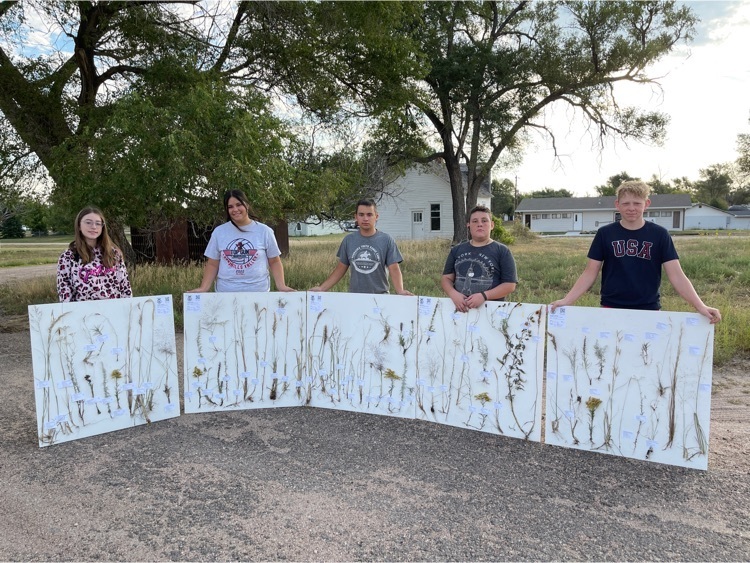 Welding students are beginning to learn the OA welding process.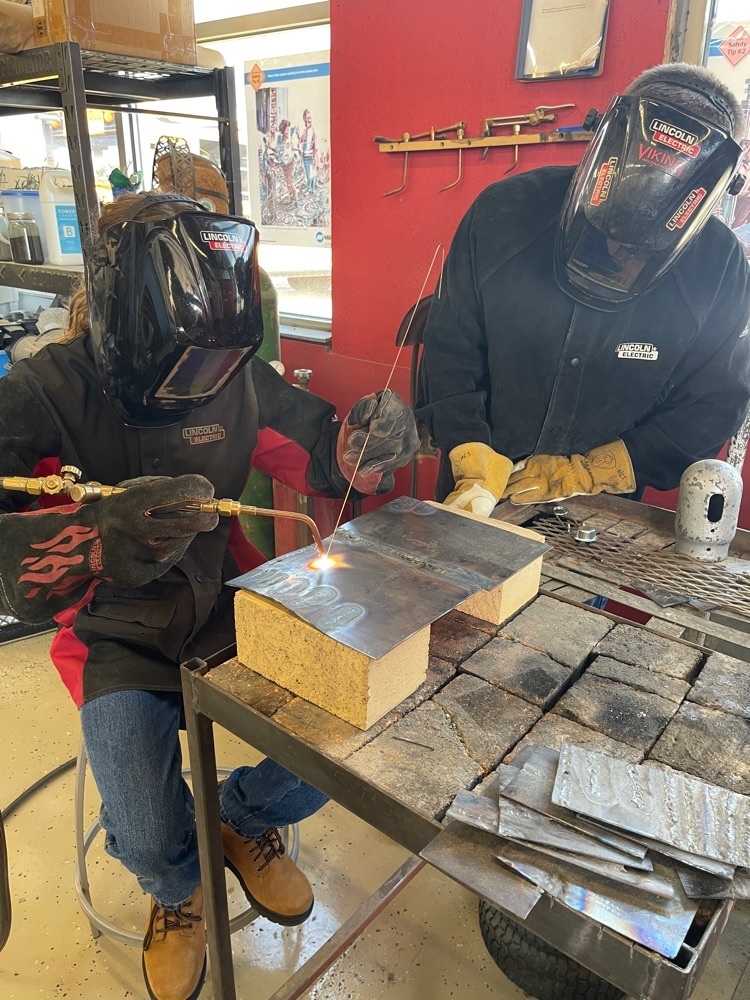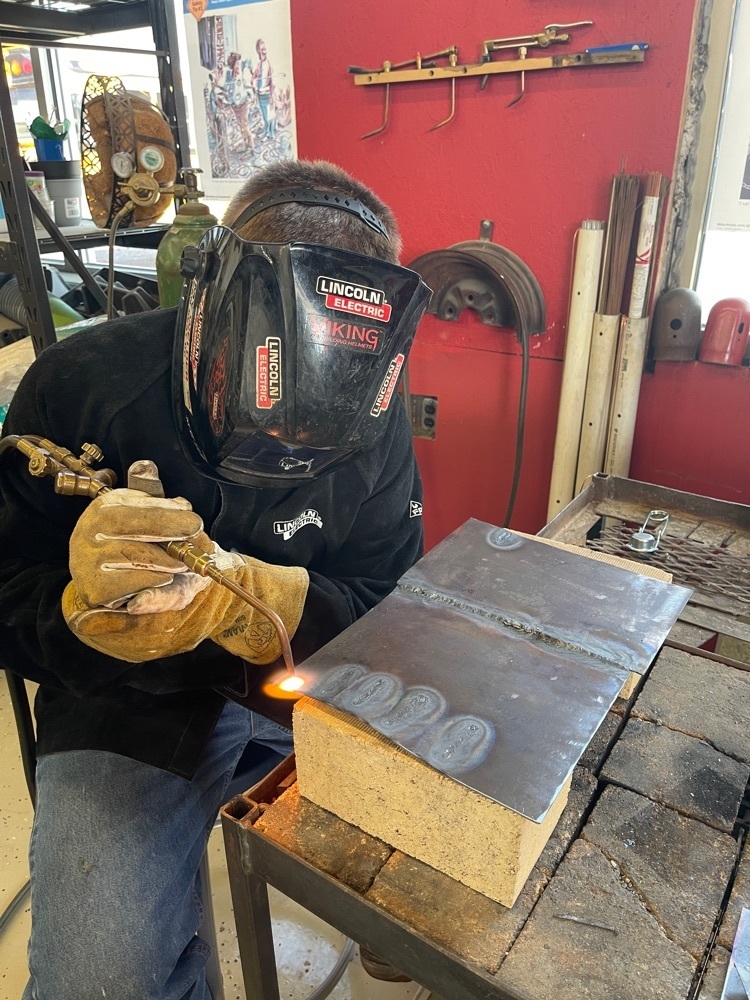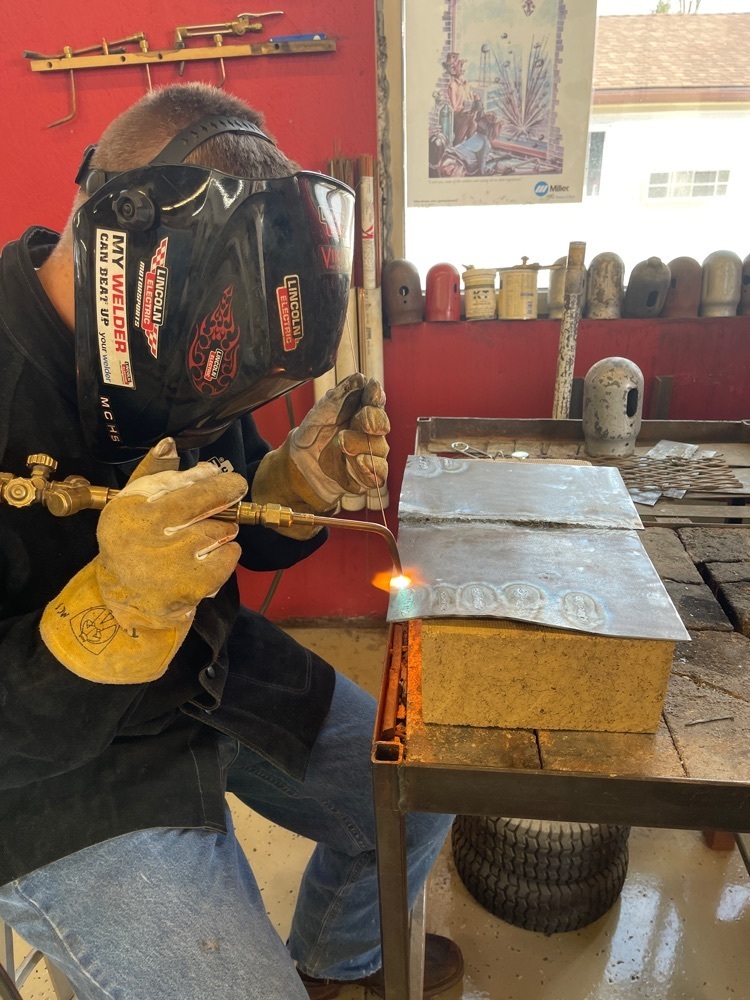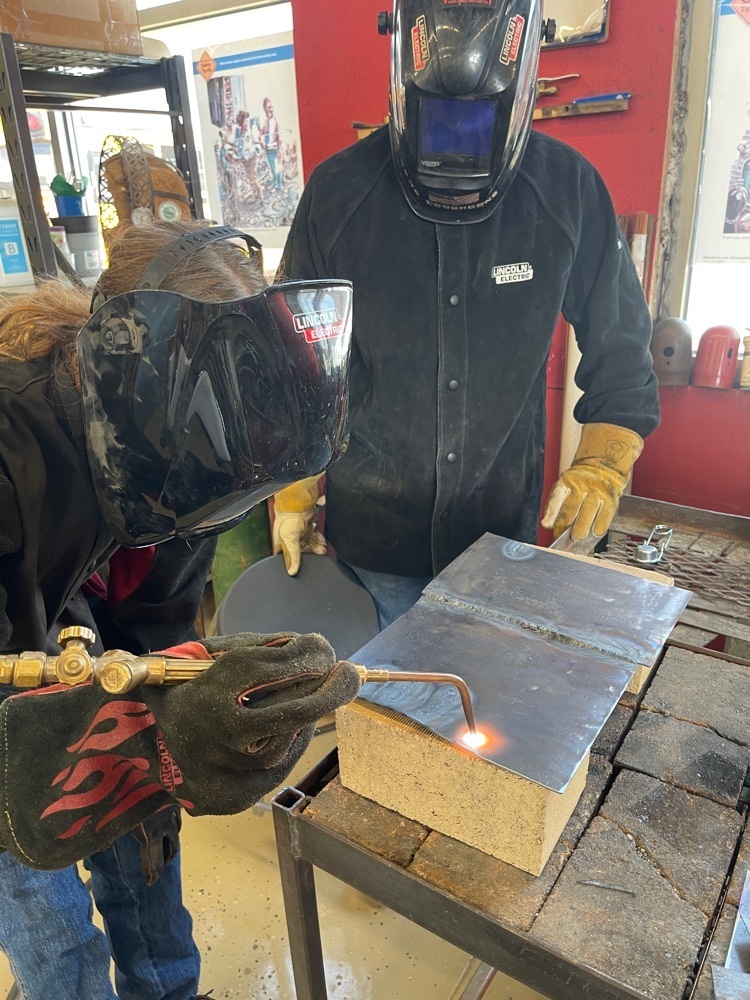 Carwash

Today students listened to Kinnley Powers, our candidate for school board student representative. Congratulations Kinnley on campaigning and fulfilling the position for a second term.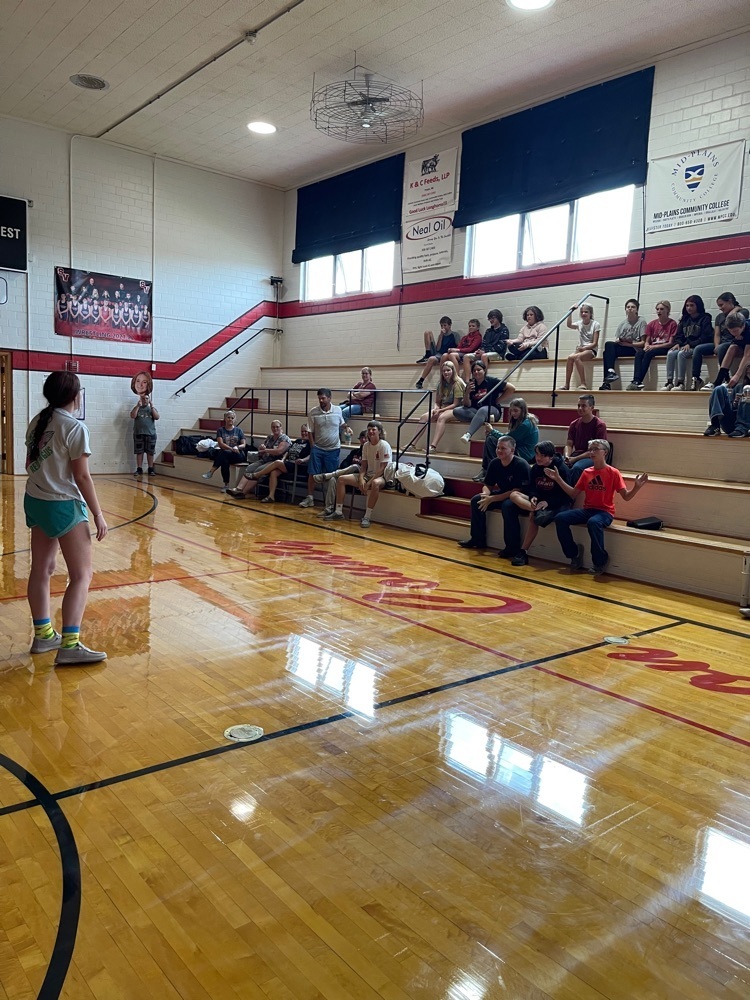 MCS staff using today to work on techniques and gain useful resources that can be implemented into all classes. They are working hard to be the best for our students!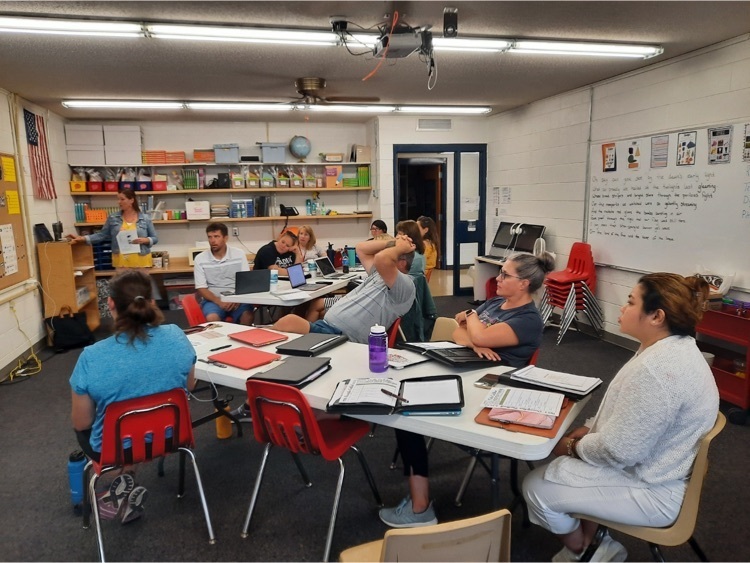 The one-Act season is officially underway. The cast members are busy practicing their lines and getting their costumes fitted. The crew began designing the set and making props. It is going to be a great year! Our first production of the year is November 5th at the Gothenburg High School. I hope everyone gets a chance to come out and support all of the one-act students this year.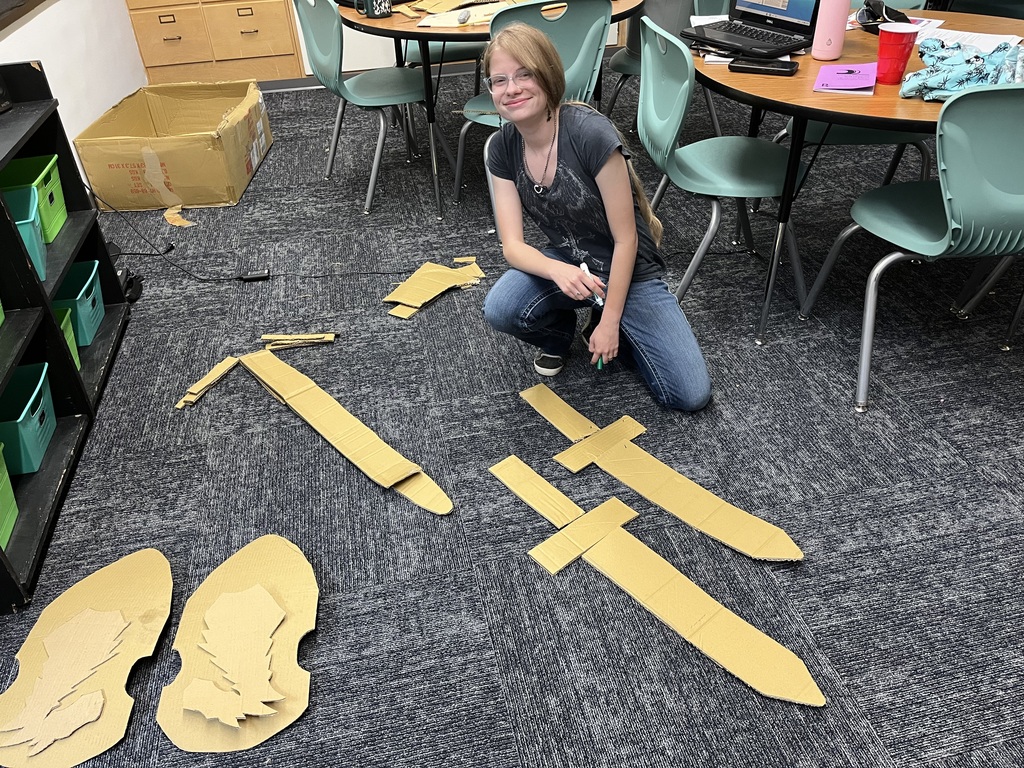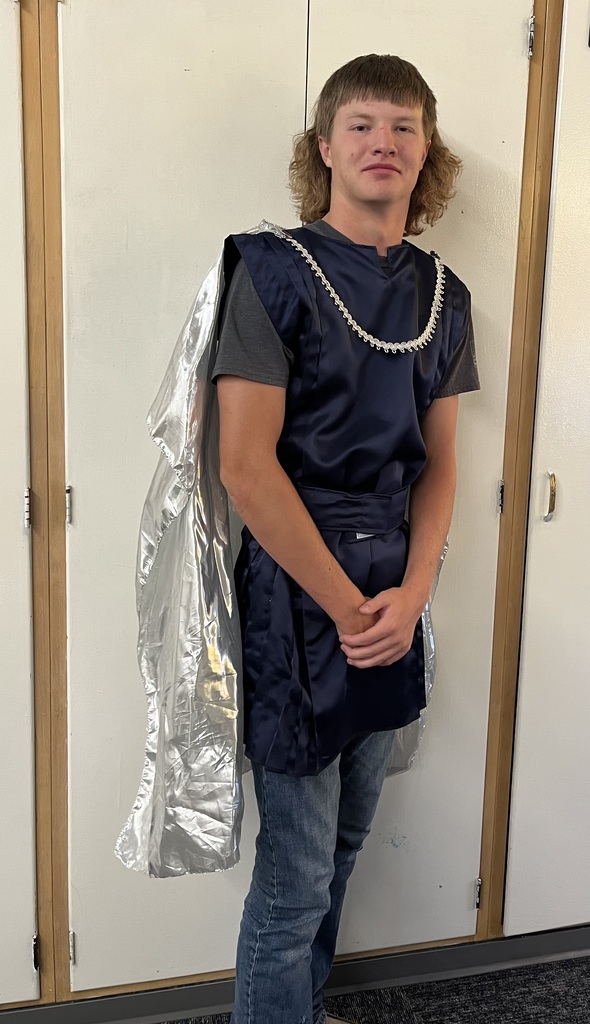 One-Act 2022 Cast and Crew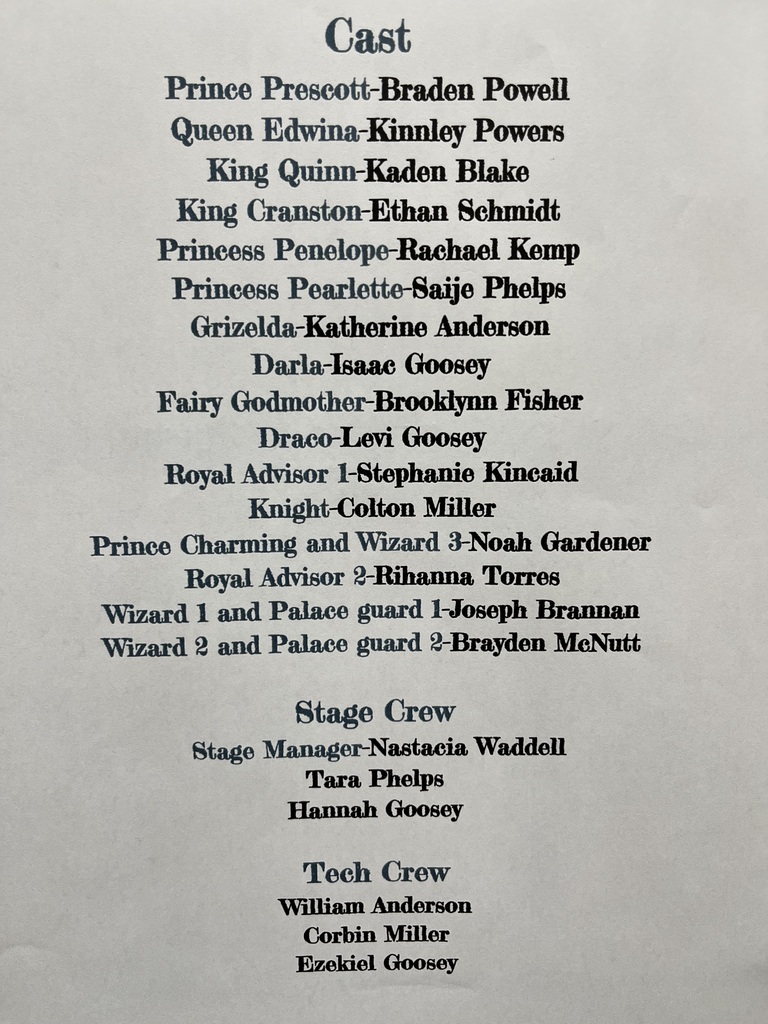 One-Act 2022 Schedule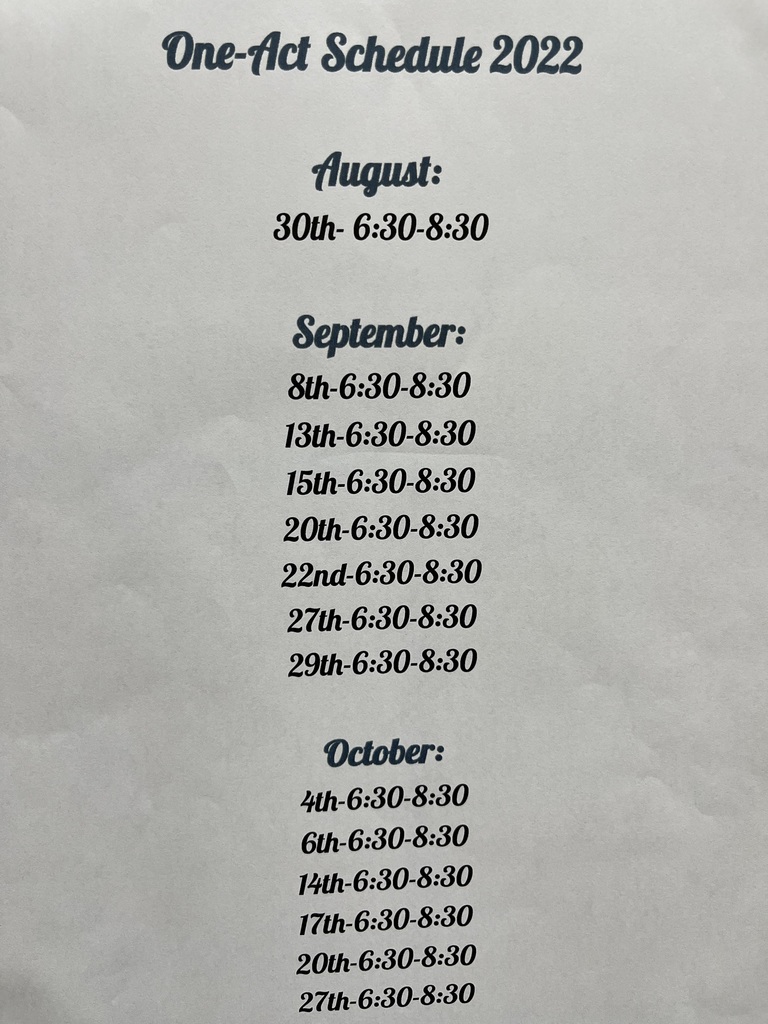 Great help tonight getting the field ready for our first home game for the Mavericks for the 2022 season! Thank you to everyone that came out to help!