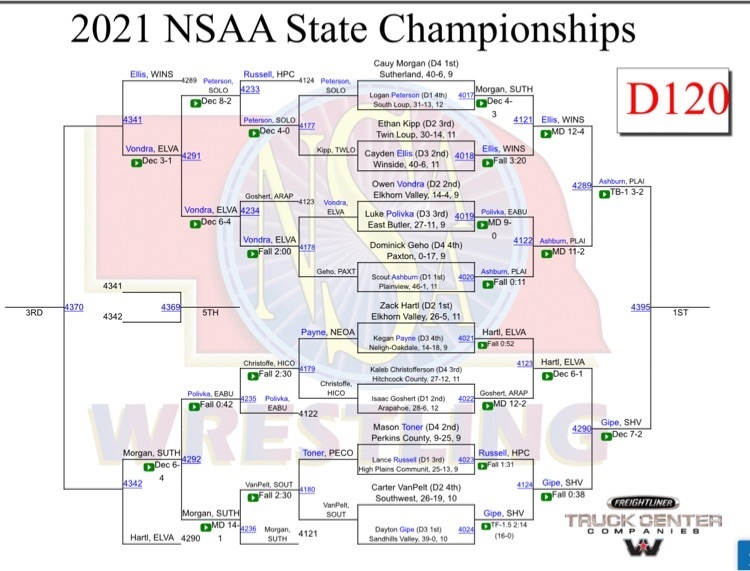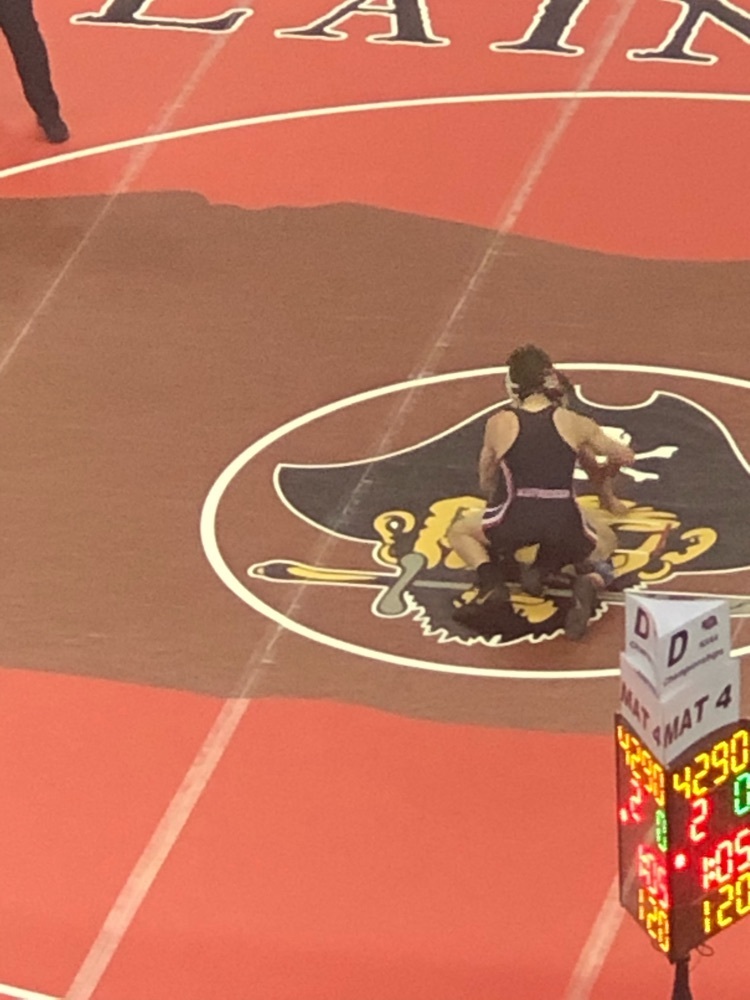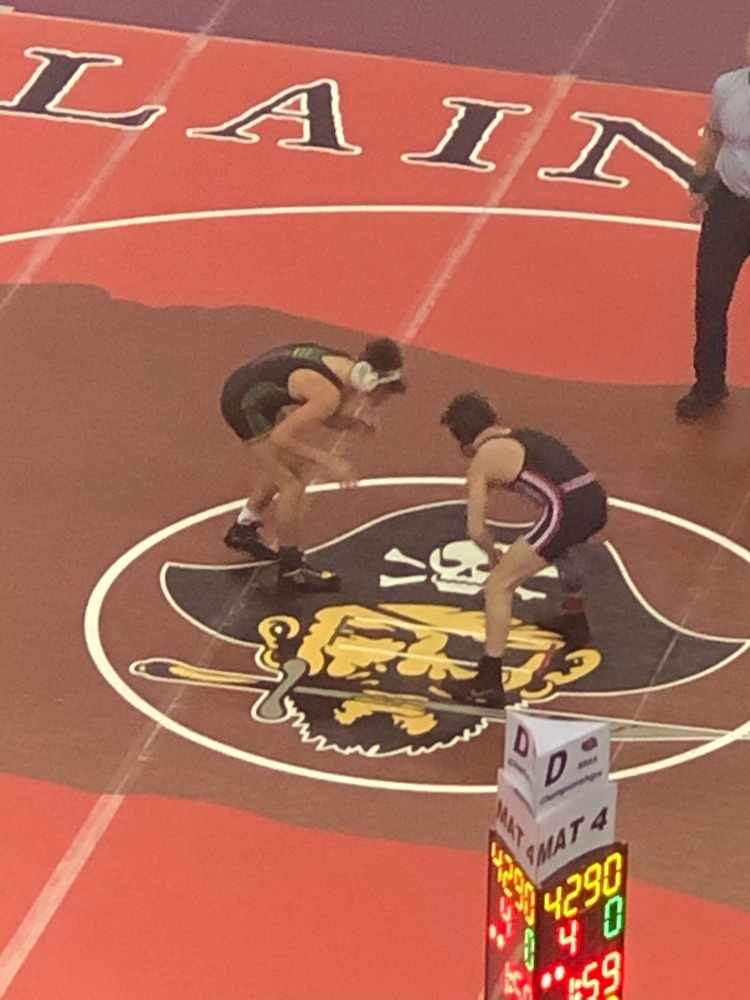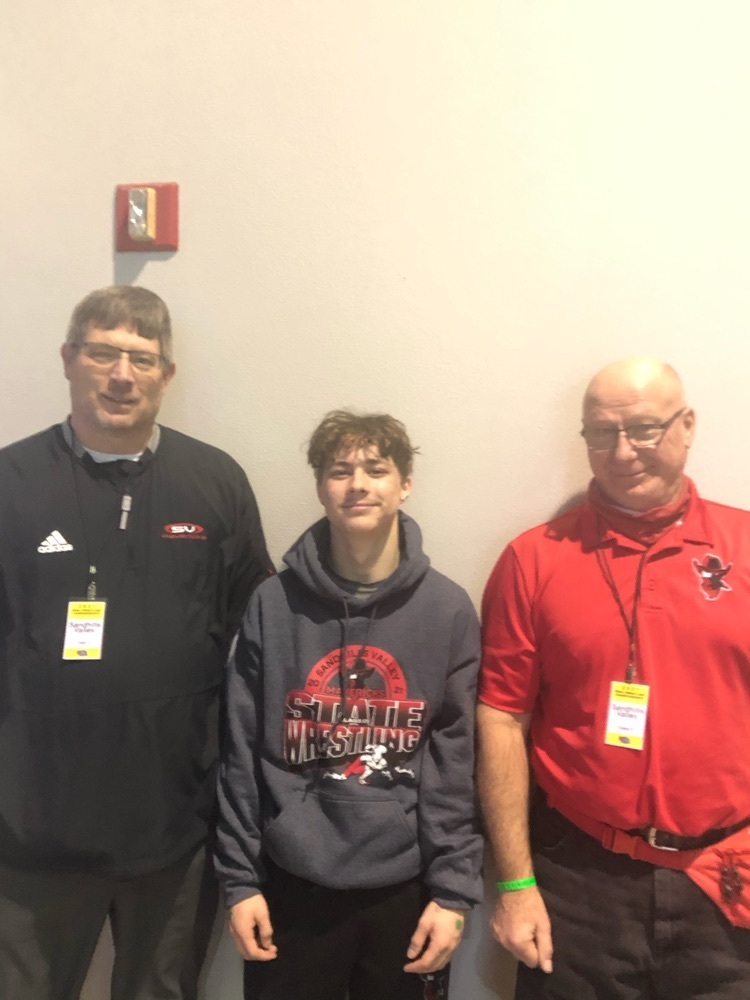 Congratulations to Dayton Gipe for pinning Lance Russell from High Plains Community in the first period! Dayton has advanced to the Championship Semi-Round which will be wrestled tomorrow in session #4 around 1:00 PM. GO MAVERICKS!!!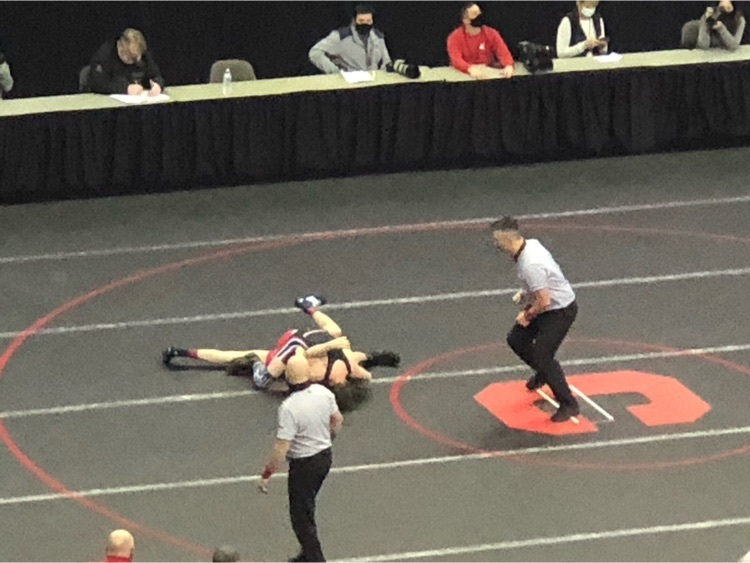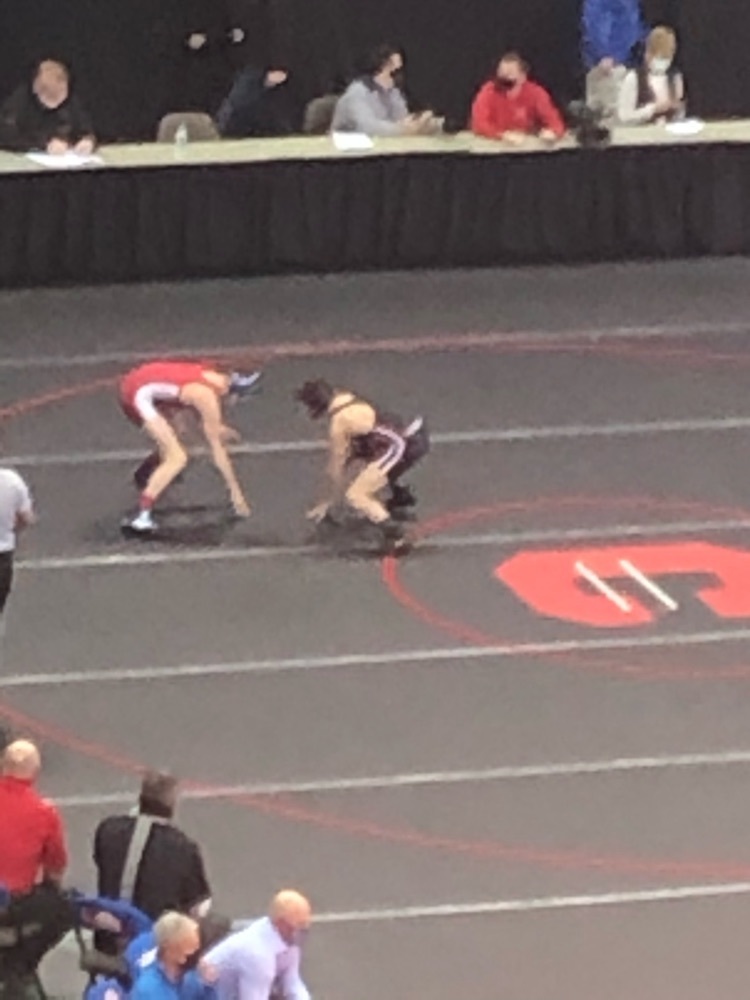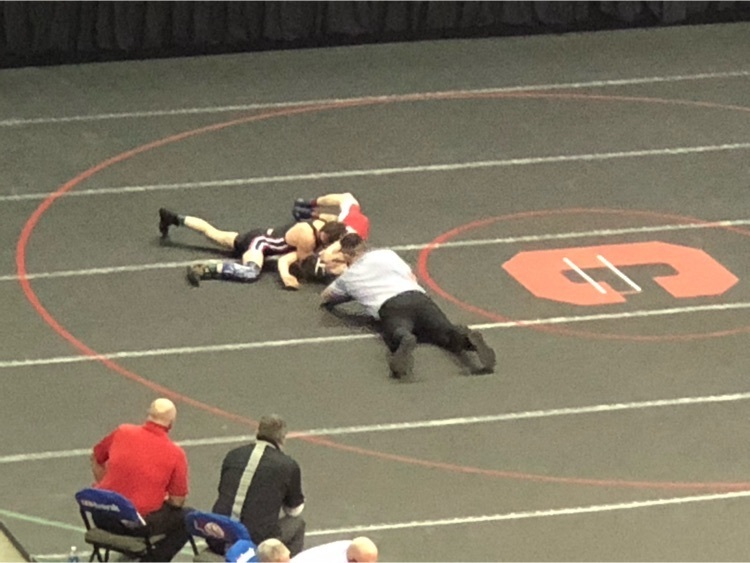 The Lady Mavericks fought with heart and grit, but unfortunately their season came to end at Merna this evening falling to top-seed Anselmo-Merna.
Dayton Gipe was victorious against Southwest's Carter VanPelt by way of technical fall!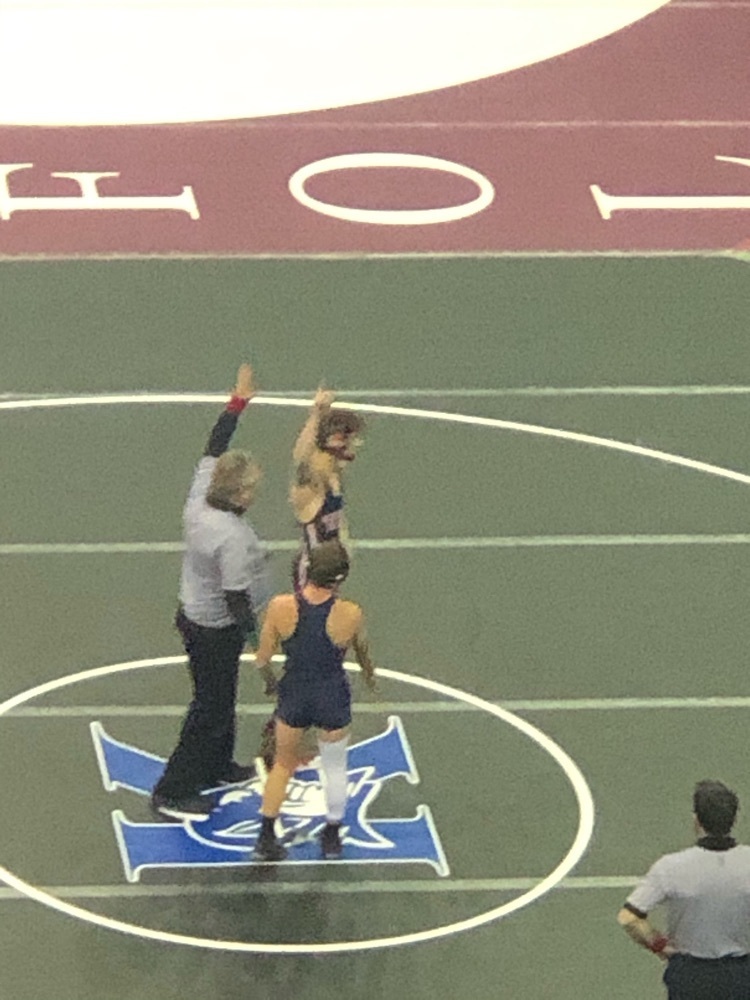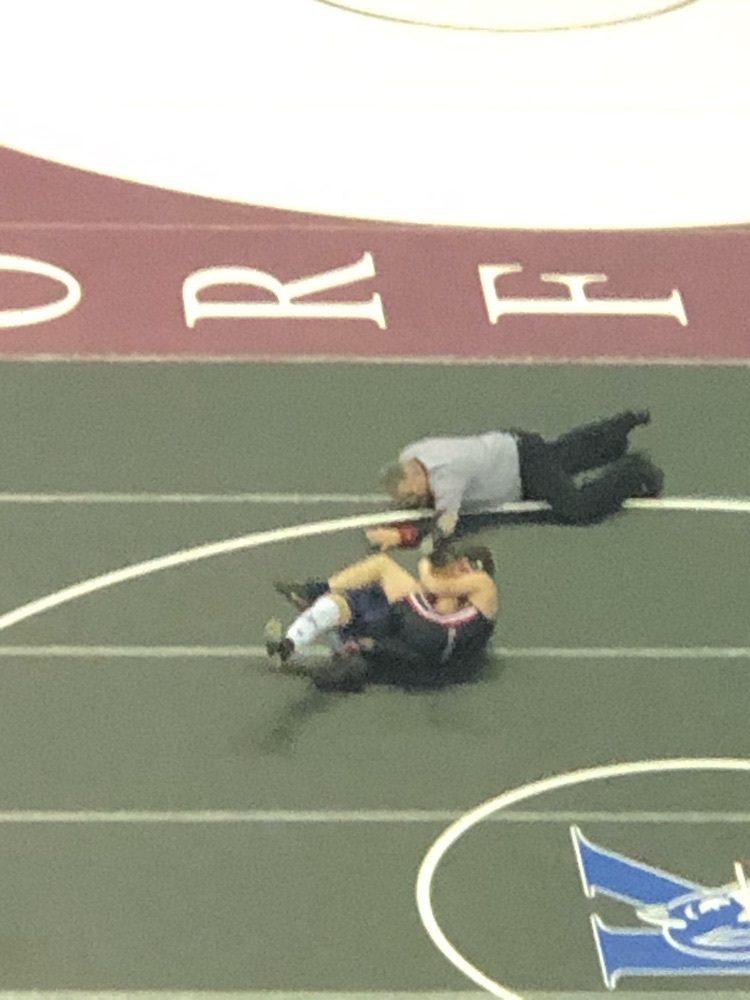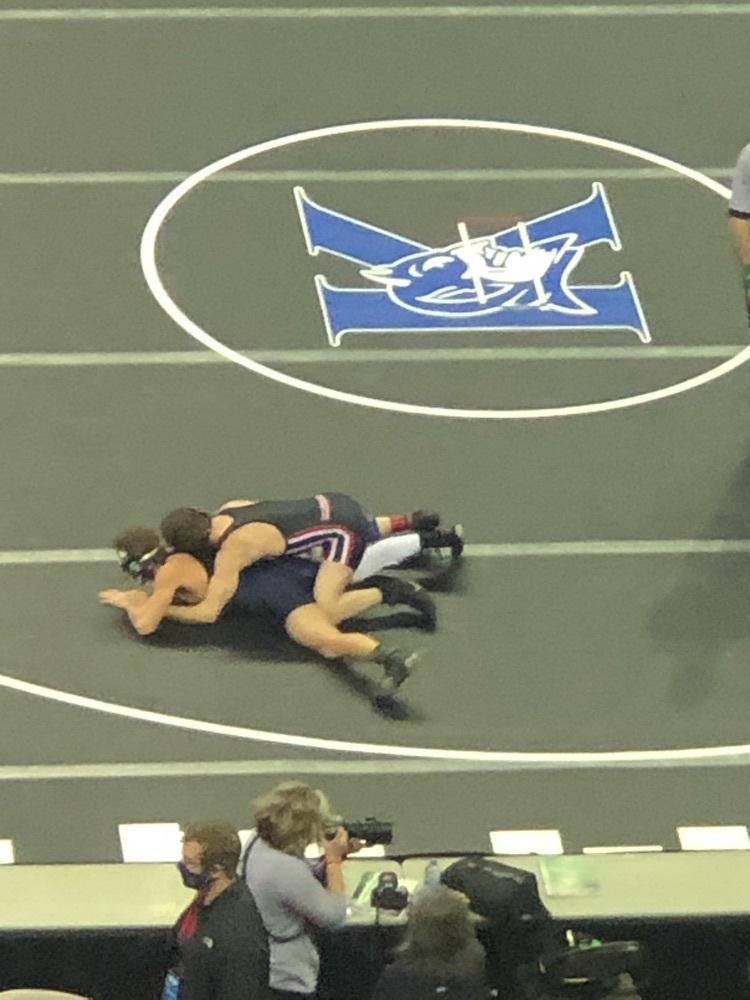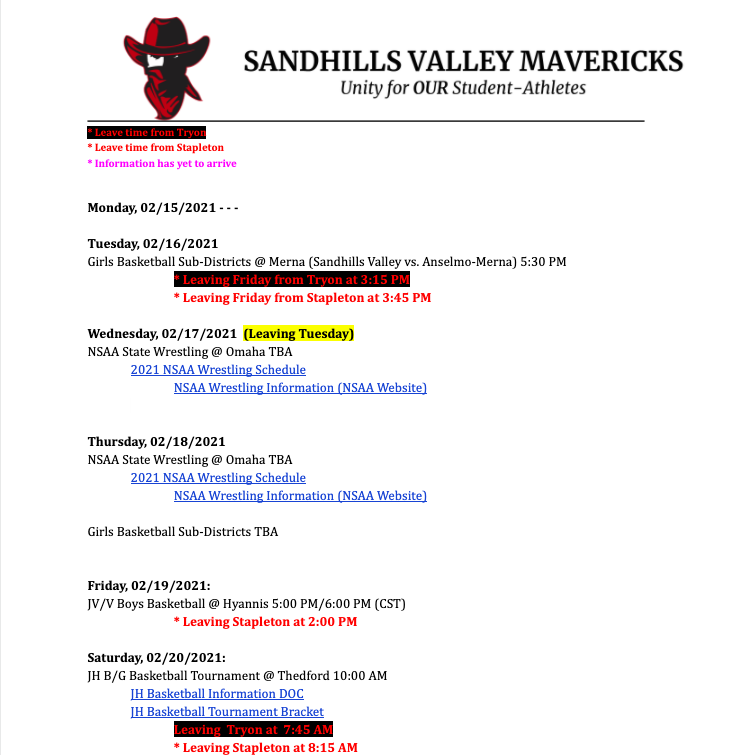 Due to frigid temperatures and potentially inclement weather on Friday, changes have been made to this week's basketball games (February 11th -12th). Parents night will be held tomorrow night (02/11/2021) between the girls and boys varsity games against Mullen. (Please line up at in lobby concluding girls varsity game) The basketball games against Elba (02/12/2021) will begin one hour sooner than scheduled. Girls Varsity @ 5:00 PM & Boys Varsity @ 6:15 PM. Stay warm and go Mavericks!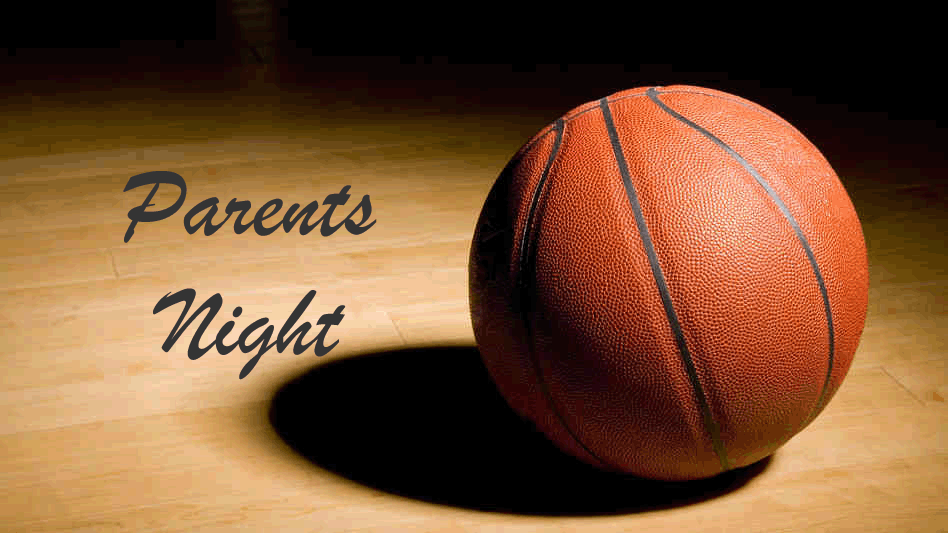 The Junior High Basketball tournament that was cancelled last Saturday has been rescheduled for Saturday, February 20th at 10:00 AM in Thedford. More details will be placed in SV WAG as they arrive.
Due to inclement weather and road conditions, today's JH Basketball tournament is canceled with potential to be rescheduled at a later date. Jason Wehnes Sandhills Valley Athletic Director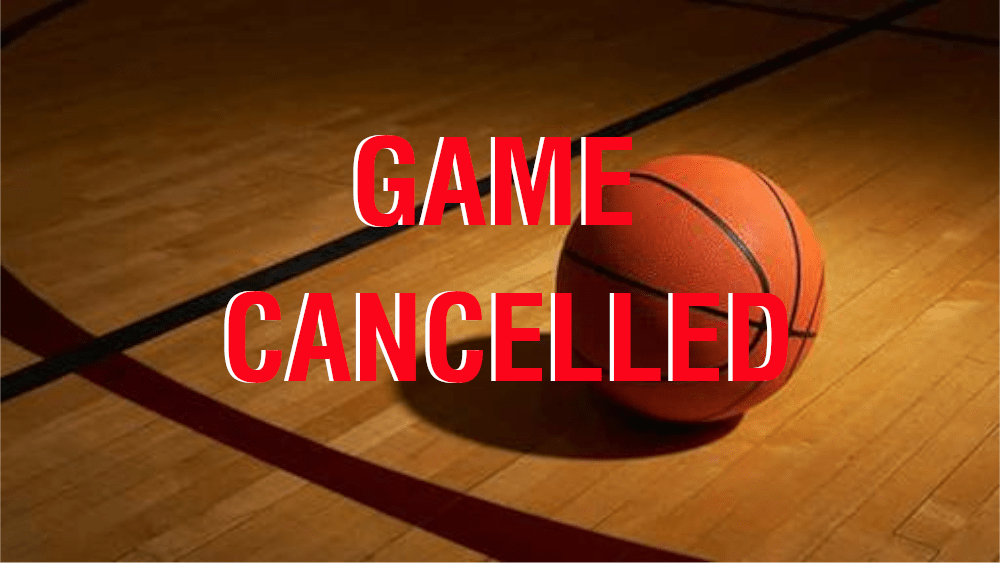 Due to potentially snowy roads, tomorrow's Junior High Basketball Tournament at Thedford has been moved back to a starting time of 12:00 PM with SV Girls playing at 2 PM and Boys at 3 PM. Transportation from Tryon will be leaving at 11:30. The bus from Stapleton will leave at 12:00 PM. An official decision for the event will be made tomorrow at 9:00 AM.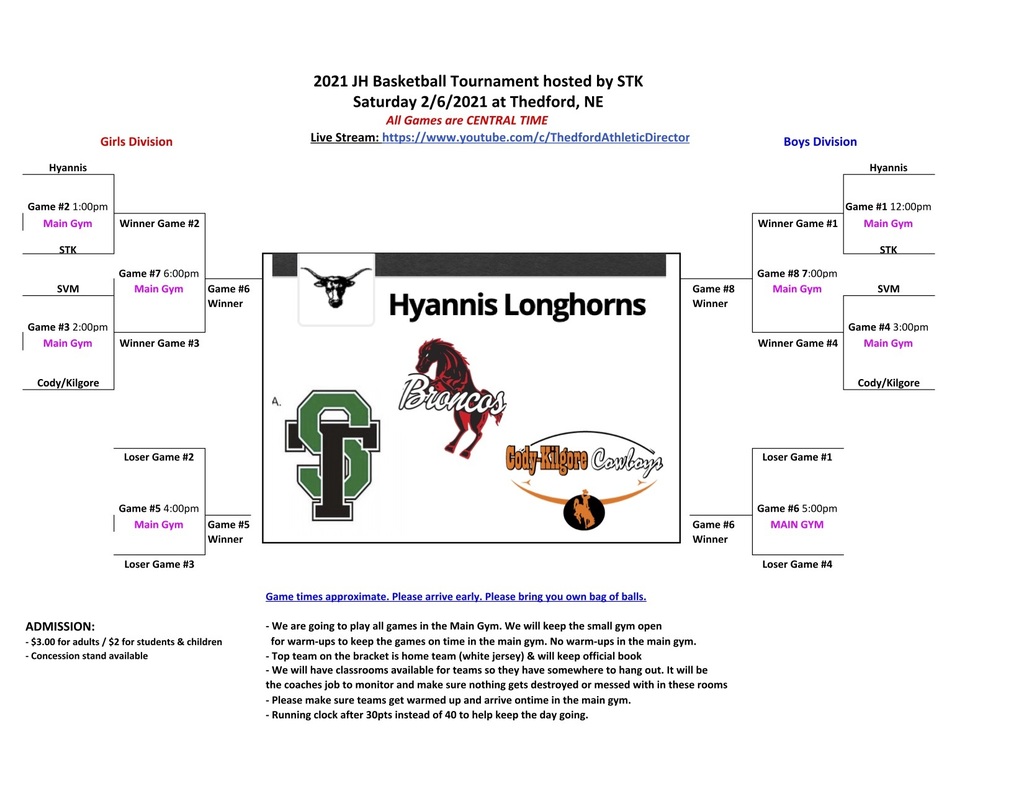 Jr. High tournament in Thedford on February 6th will be postponed for two hours. The first game will start at 12:00 central time.
Congratulations to the Sandhills Valley Girls and Boys Basketball teams for the victories over the Brady Eagles! Go Mavericks!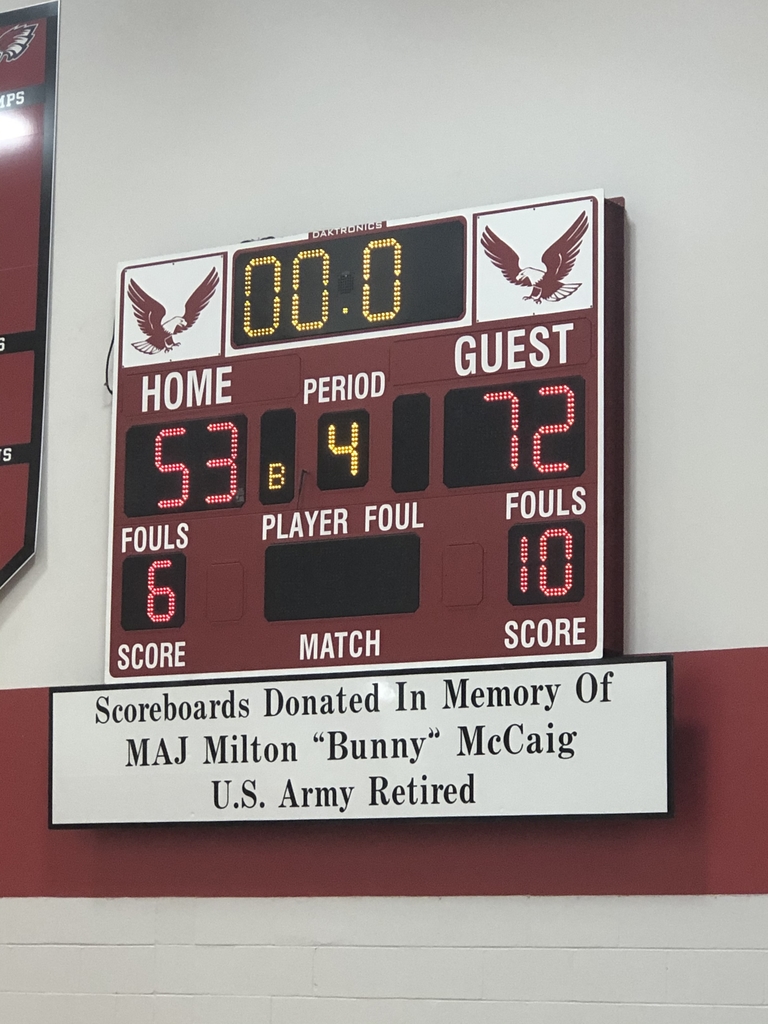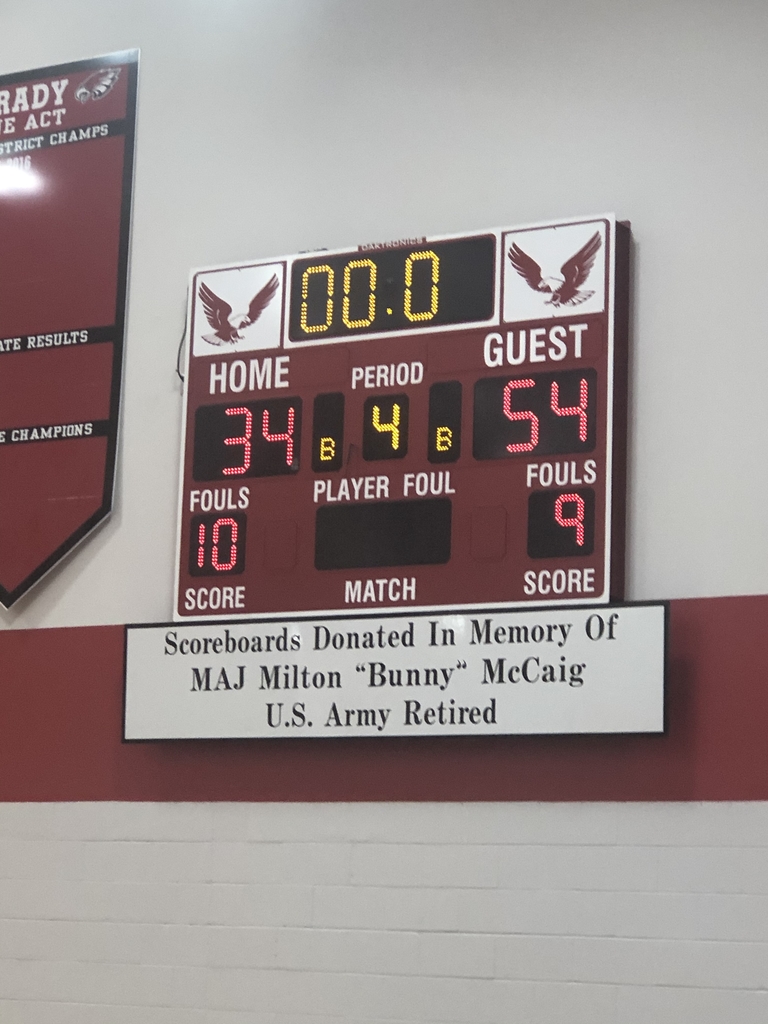 There will be NO JV games today at Brady. Girls varsity will begin at start at 5:00 PM followed by Boys varsity.
Maverick Fans, The Lady Mavericks face-off against the Twin Loup Lady Wolves at Merna tonight at 7:00 PM. The game can be streamed via STRIV.
https://striv.tv/channel/anselmo-merna/
Go Lady Mavericks!
Maverick Fans! Below are the expectations and guidelines for games held at North Platte Community College. Please take notice as these guidelines will be enforced. Jason Wehnes Sandhills Valley Athletic Director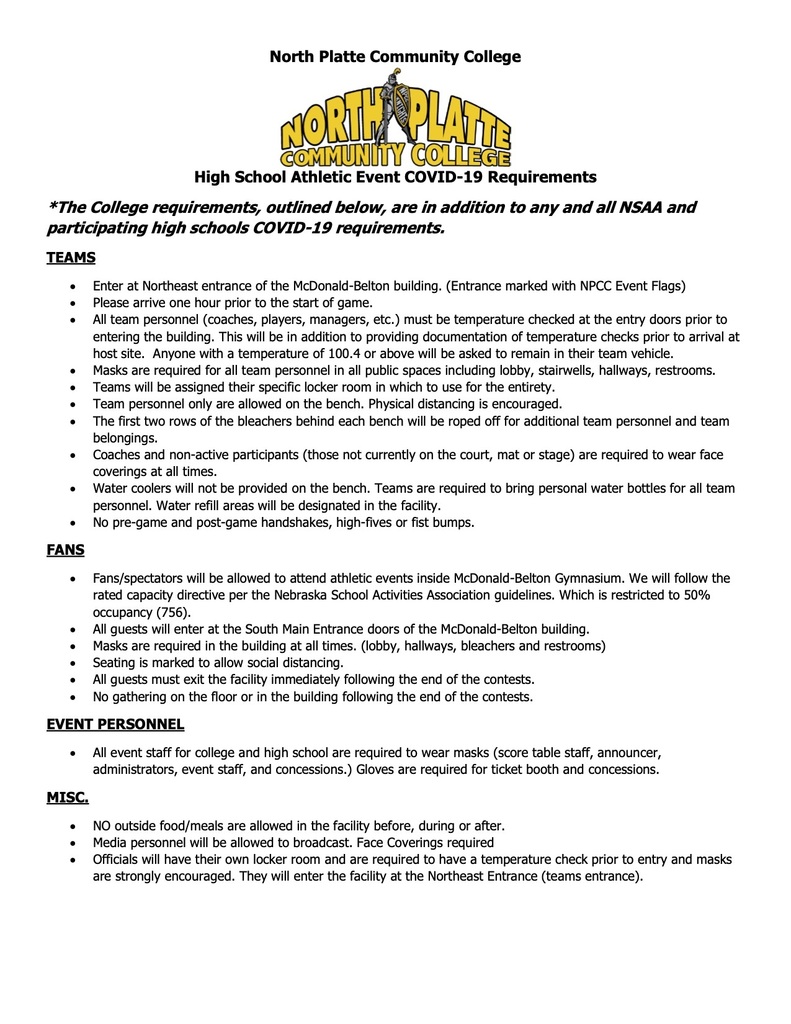 Junior High Basketball in Mullen will be played as scheduled on Wednesday, January 27th at 2/3:15 PM (CST). For best road conditions, Highway 83 & Highway 2 will be taken. Transportation leaving Tryon at 11:30 AM bus leaving Stapleton at 12:00 PM. In addition, the Maxwell Wrestling Triangular has been postponed to tomorrow January 27th at 6:00 PM. Please refer to Sandhills Valley WAG for latest and most up-to-date information.